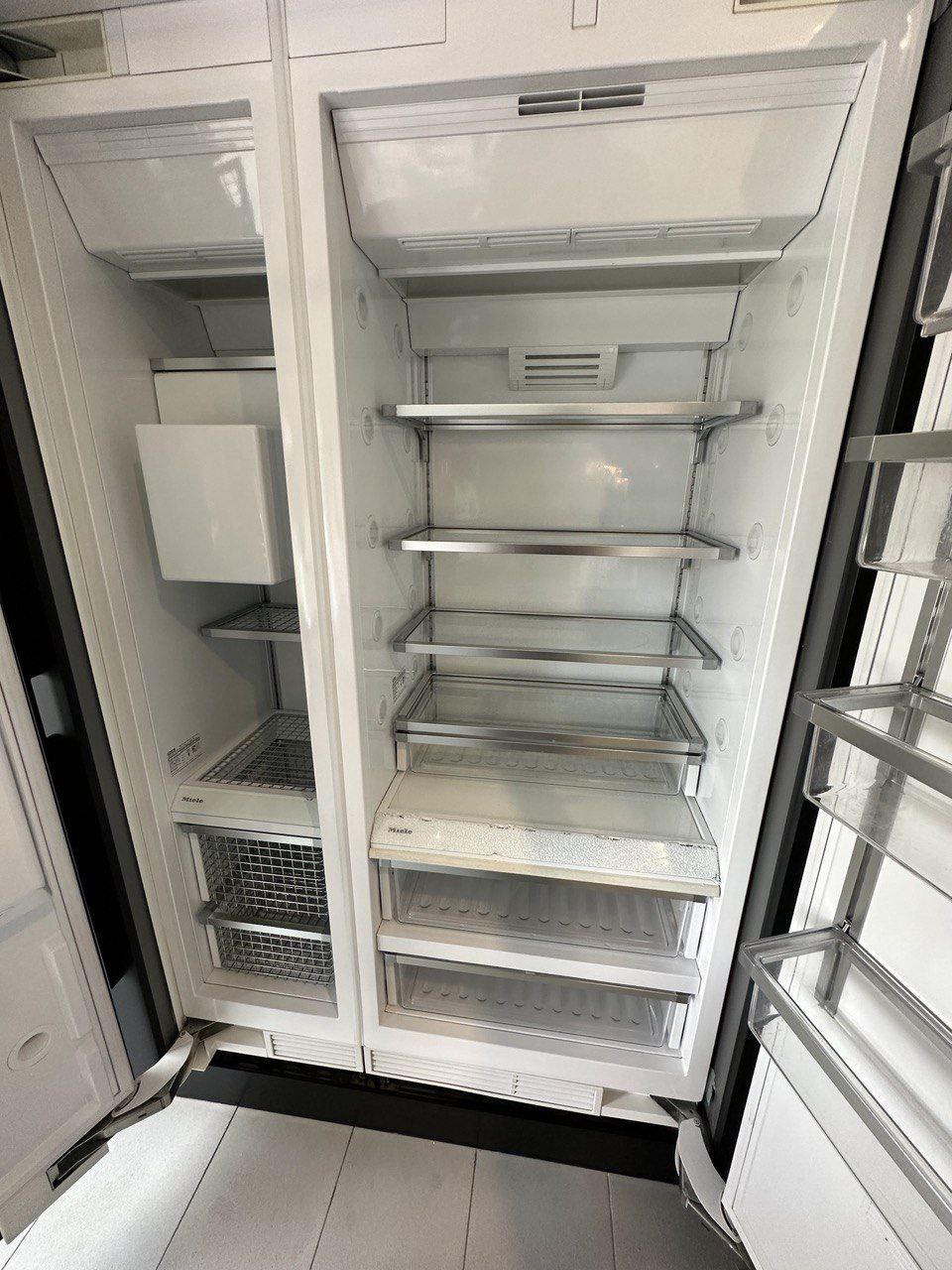 Fridge Miele Repair
Date: 06/01/2023
Brand: Miele
Service: Refrigerator Repair
Category: Refrigerators
Location: El Cajon San Diego County, CA, US
The external look of home appliances can also be important. Our team is able to help with this issue too. Our staff consists of good workers. Today a client phoned us and told us about his difficulties. His built-in refrigerator Miele didn't look beautiful enough. The discoloration process lasted some time and led to less attractive yellowish surfaces. The client was selling the house and wished the interior to look perfect. Our specialist took the order and visited the client soon. The job wasn't very hard. Our coworker made it quickly. Of course, it took some time and effort. External surfaces were lovingly restored. The high-end domestic appliance now looks like a new one. New house owners will use a good machine with a perfect external view.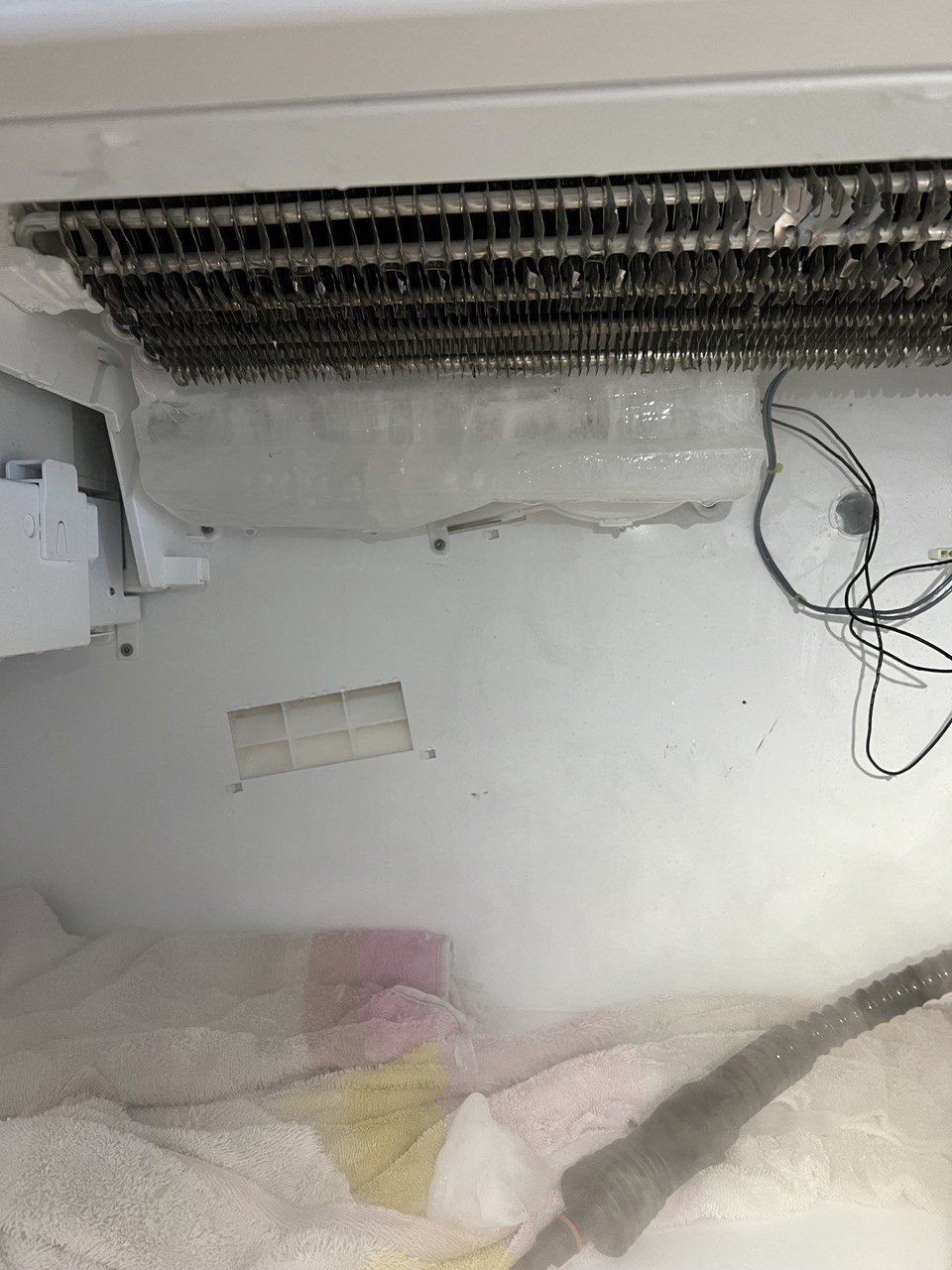 Fridge Miele Repair
Date: 09/01/2022
Brand: Miele
Service: Refrigerator Repair
Category: Refrigerators
Location: Bonita San Diego County, CA, US
Fridge Miele stopped cooling in the freezer section. Several factors can cause a Miele fridge's freezer section to stop cooling. A faulty evaporator fan motor, clogged air vent, or malfunctioning temperature control thermostat may lead to reduced airflow and frozen condensation, resulting in freezer breakdown. Additionally, a broken compressor, faulty start relay, or damage to the unit's sealed system can compromise the cooling ability of the freezer. Consulting a professional technician to diagnose and repair the issue may be necessary. Regular maintenance and cleaning of the fridge interior and freezer components can help identify and prevent these problems. During diagnostics technician found that the heating element for the drain line got burned, as a result freezer section, then evaporator and then the fan started to freeze over. Fan stopped air circulation and the fridge stopped cooling. Our company also works with all high end brands as Miele, Sub-Zero, Viking, Wolf.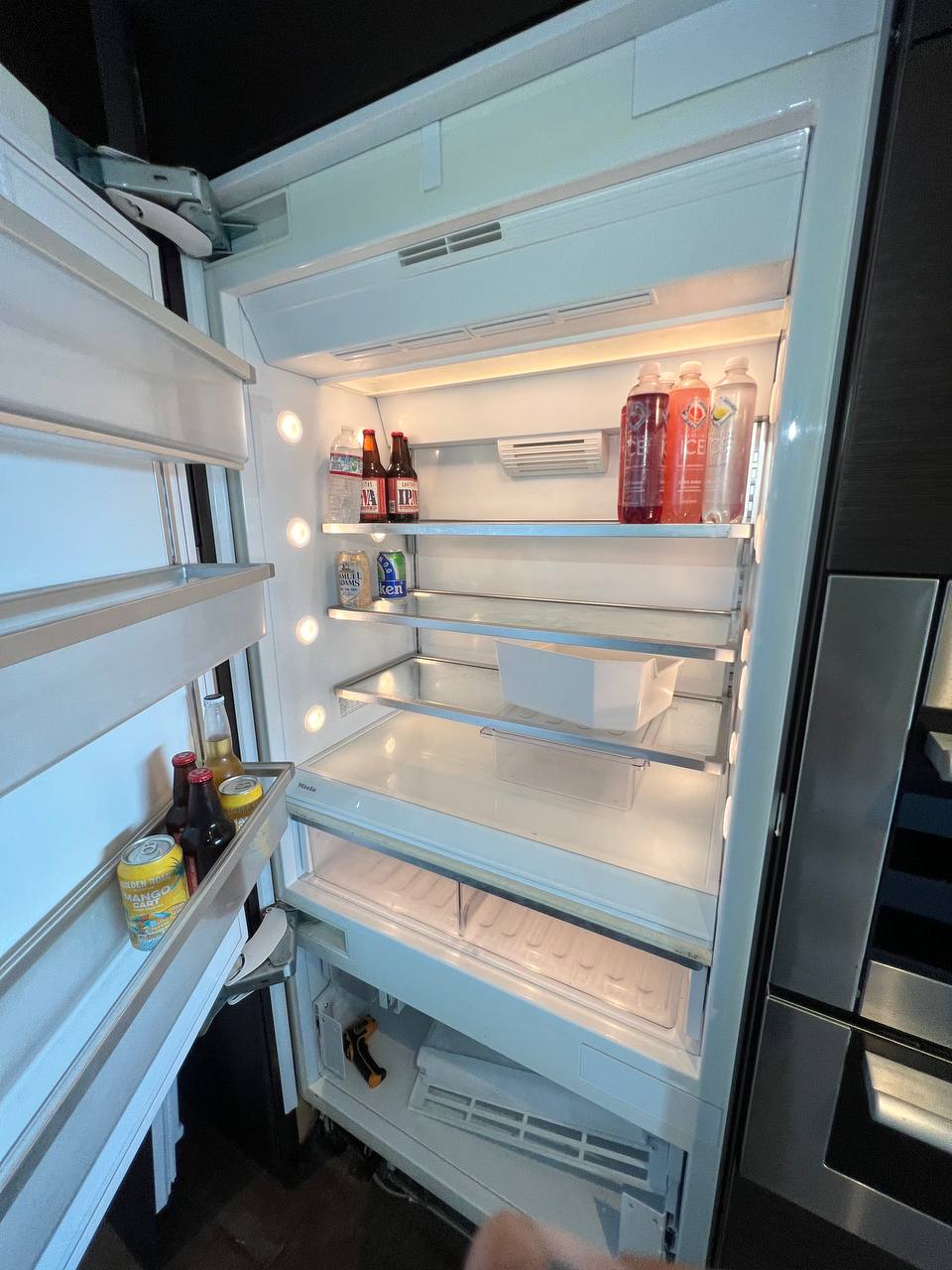 Fridge Miele Repair
Date: 08/19/2022
Brand: Miele
Service: Refrigerator Repair
Category: Refrigerators
Location: Del Mar San Diego County, CA, US
Built-in Fridge Miele. Customer called in as there was a high temperature in the freezer. A Miele fridge that has a high temperature in the freezer can be due to several causes, such as a malfunctioning thermostat, a defective fan motor, or a clogged condenser coil. Moreover, ambient temperature, the fridge's position relative to a heat source, or a broken door gasket can also be responsible. Regular maintenance and seeking a professional's assistance for diagnosing and repairing faulty parts can help rectify these issues. In this model fridge and freezer sections are designed as two separate units with two independent compressors and evaporators. Technician determined that the cover needs to be replaced, fan is not working in the freezer and the condenser coil needed to be cleaned.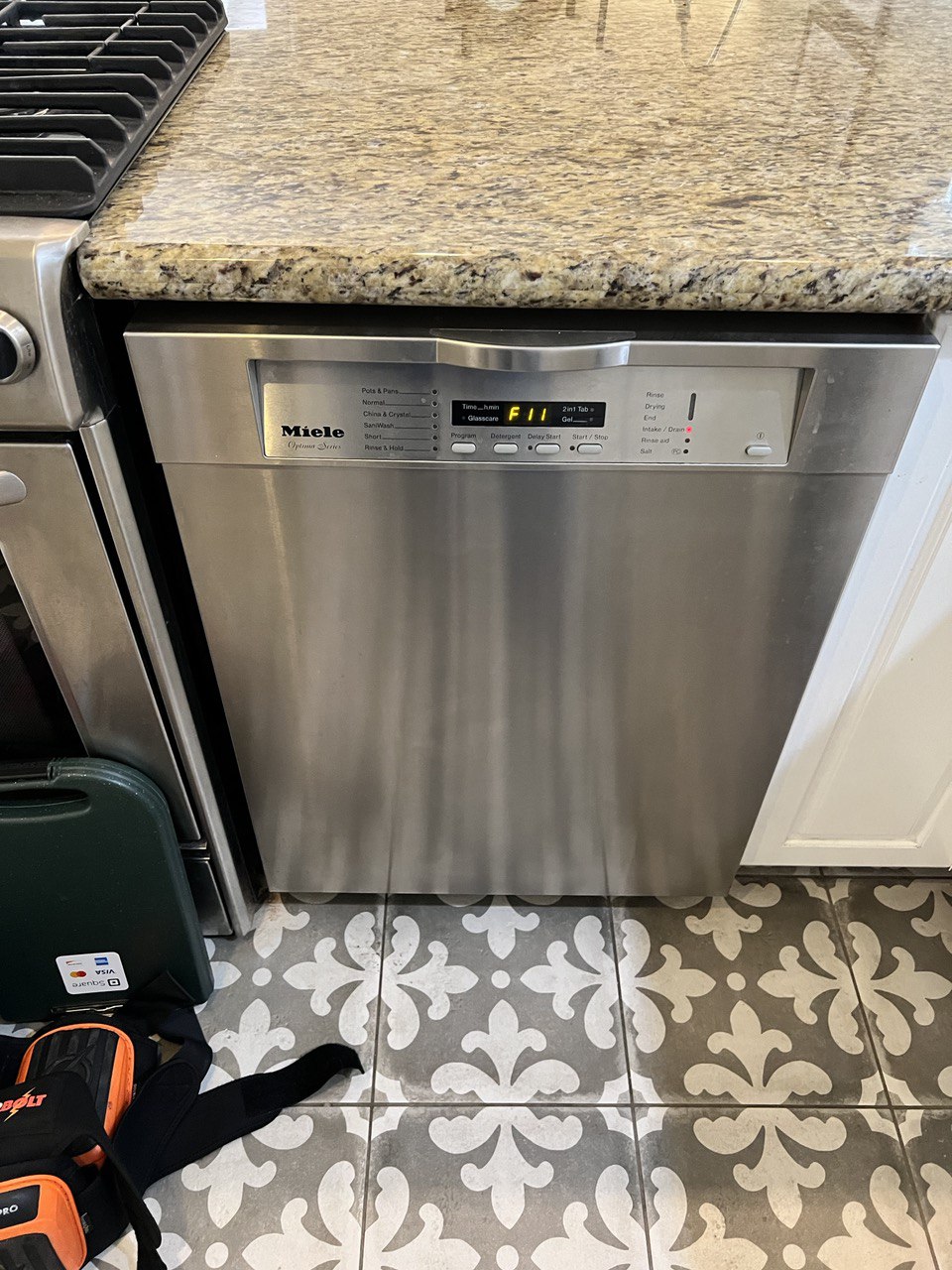 Dishwasher Miele Repair
Date: 07/29/2022
Brand: Miele
Service: Dishwasher Repair
Category: Dishwashers
Location: San Diego, CA, US
Our company also does the repair for Miele appliances. This is a great brand for any household as it is reliable and has an amazing functionality. Of course, as most of appliances it can break down, nevertheless for this brand it occurs quite rarely. In this case we dishwasher had broken drain pump. After replacement, it can work for many more years. One probable reason why the drain pump of a Miele dishwasher is broken is due to heavy usage over time. As the pump cycles on and off frequently, it can become worn out and less effective, eventually leading to failure. Another possible cause of a broken drain pump in a Miele dishwasher could be a buildup of debris or foreign objects in the pump impeller. This can cause the impeller to jam and stop functioning altogether. Contact us for your Miele appliance Repair.