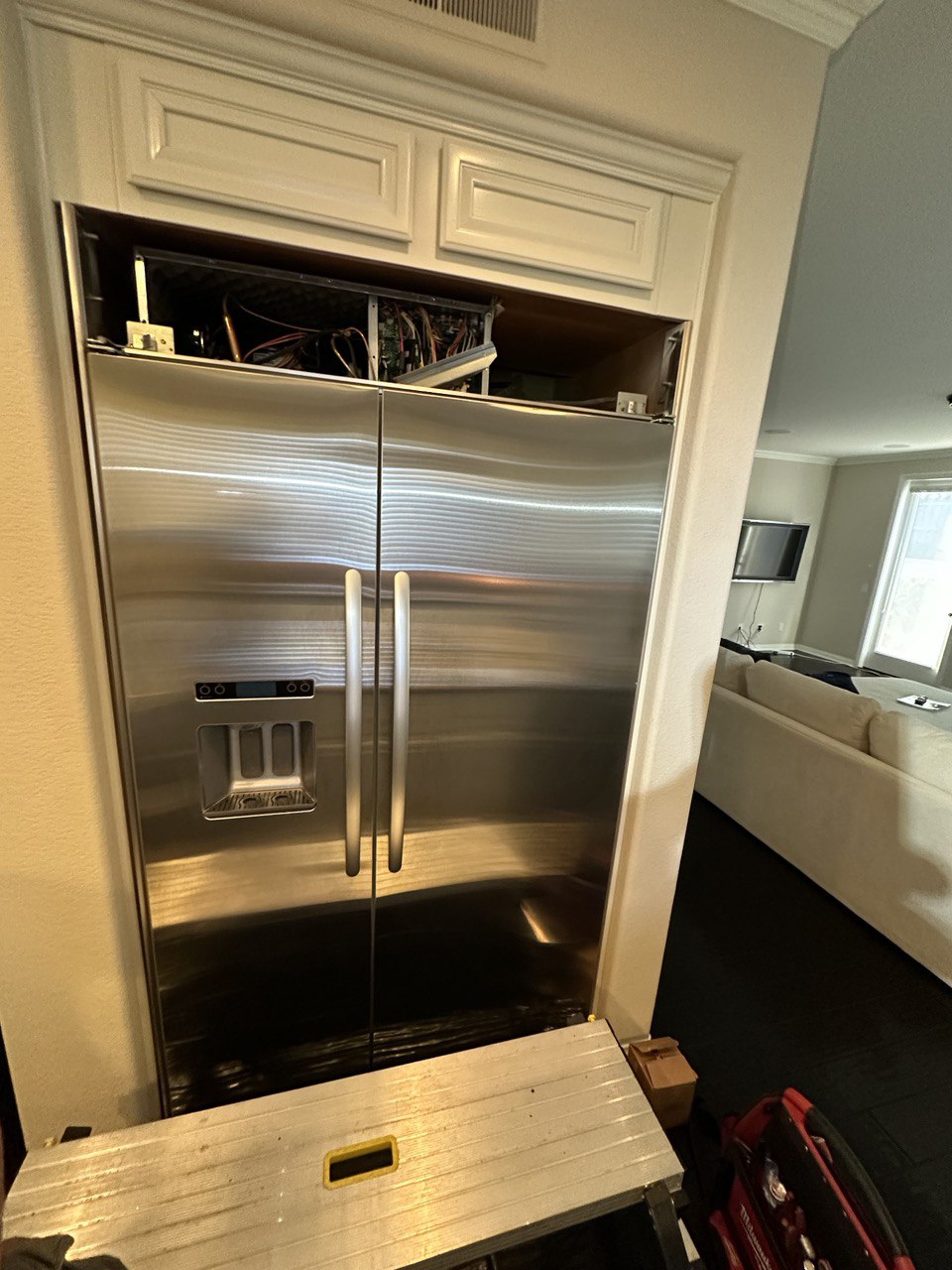 Fridge KitchenAid Repair
Date: 03/02/2023
Brand: Kitchenaid
Service: Refrigerator Repair
Category: Refrigerators
Location: Santee San Diego County, CA, US
We were contacted by the customer whose Built-in Fridge KitchenAid was beeping constantly and not turning on. Several possible causes for a KitchenAid fridge not turning on include a faulty control board, power cord, a tripped circuit breaker, a malfunctioning thermostat, or a defective compressor. If the control board in a KitchenAid fridge is malfunctioning or damaged, it may need to be replaced by a professional technician. Some refrigerators have two or more control boards that can be interdependent. In this case, both control boards were out, so replacing two control boards resolved our customer's problem.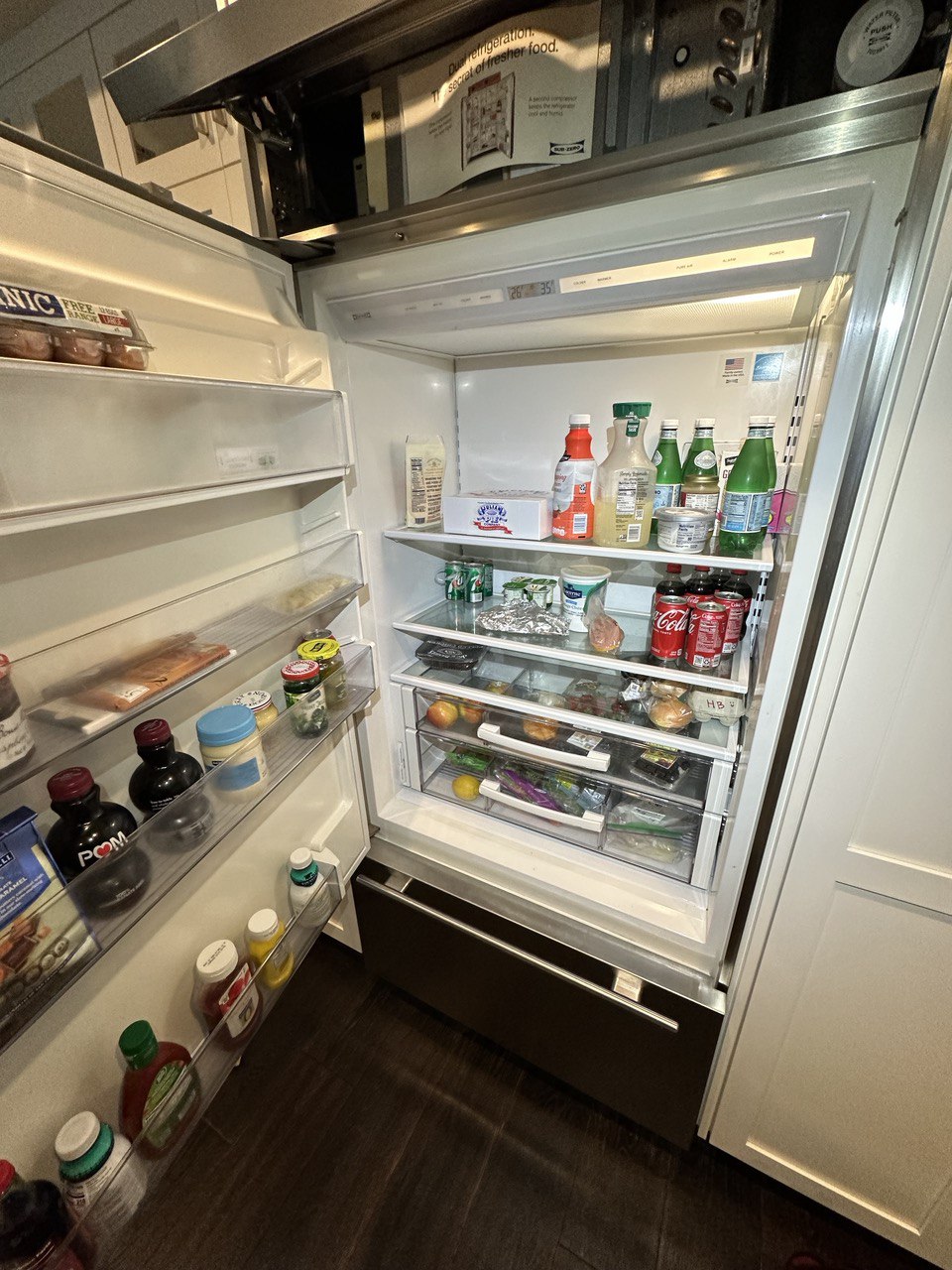 Sub-Zero Fridge Repair
Date: 12/14/2022
Brand: Sub-zero
Service: Refrigerator Repair
Category: Refrigerators
Location: Santee San Diego County, CA, US
Customers called our company to fix Sub-Zero Fridge that started to loose temperature. Fortunately, our technician James was able to arrive fairly quickly to diagnose the problem. Condenser fan stopped working that caused compressor to overheating and therefore temperature was rising in the fridge. Technician completed maintenance and replaced the condenser fan, so fridge works properly. A Sub-Zero fridge may start losing temperature when the door gasket becomes faulty or worn out. This issue will lead to cold air leaking outside of the fridge, causing it to run longer than necessary to cool. Another cause of a temperature drop in a Sub-Zero fridge could be due to dirty cooling coils. Dirty coils often lead to a buildup of dust and other debris on the coils, creating an insulating barrier that ultimately reduces the fridge's ability to cool efficiently. A malfunctioning thermostat or sensor might also cause the Sub-Zero fridge to lose temperature. A thermostat that is not registering the internal temperature properly could lead to irregular cooling, leading to unwanted temperature fluctuations.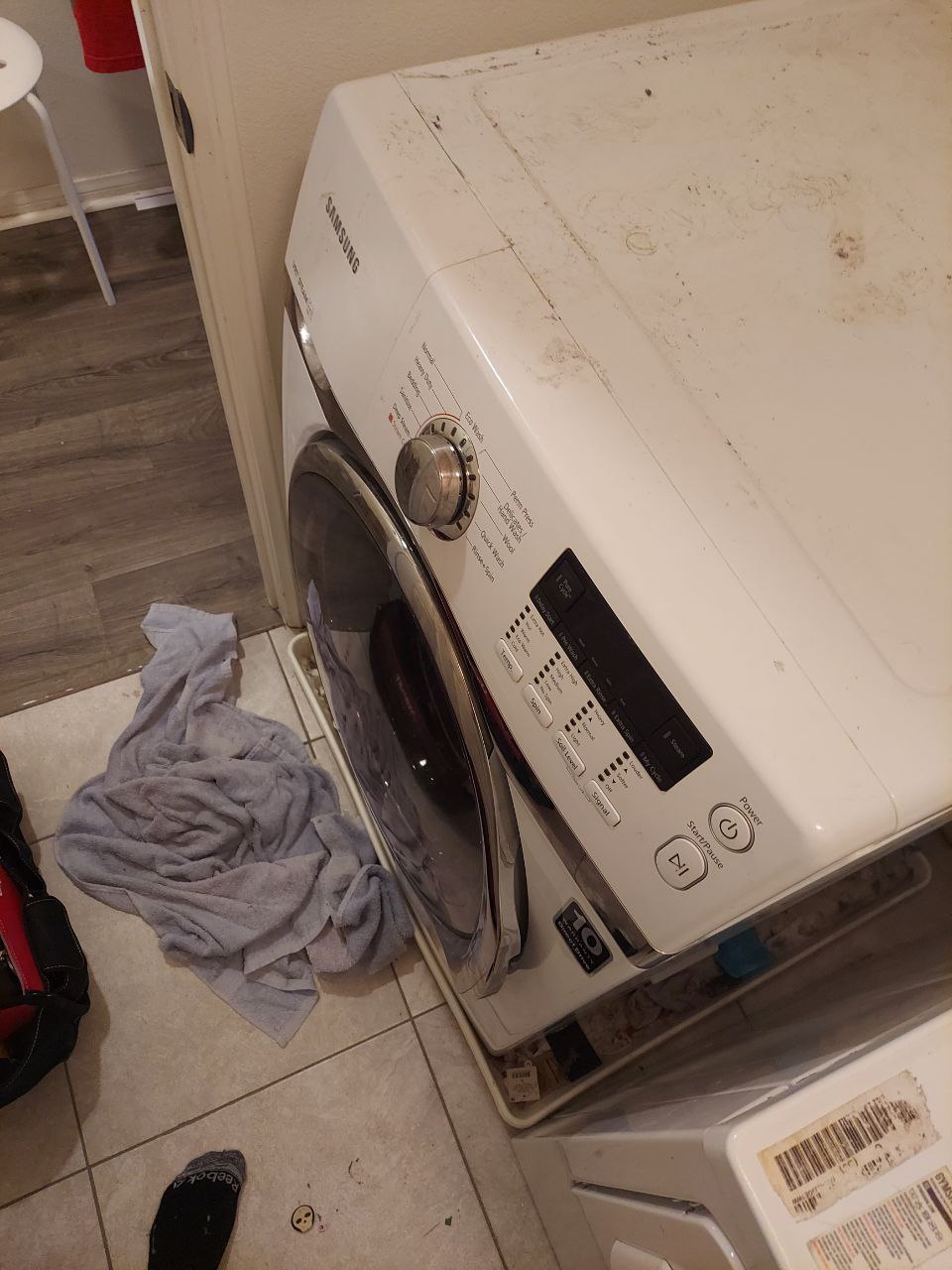 Washer Samsung Repair
Date: 09/11/2022
Brand: Samsung
Service: Washer Repair
Category: Washers
Location: Santee San Diego County, CA, US
We were called up to fix the Washer Samsung that was not draining. It can be caused by the clogged drain line or broken drain pump. There are several reasons why your Samsung washer may not be draining, including a clogged or obstructed drain hose, a malfunctioning drain pump, or a damaged belt. These issues can cause water to accumulate in the tub, preventing the washer from completing its cycle. Additionally, a faulty lid switch, a clogged filter, or a malfunctioning control board can also prevent the washer from draining. Damaged electrical components or wiring can also cause this issue. After thorough diagnostics, technician found that the drain line needed replacement due to natural wear and tear. He also replaced the drain line that was in poor condition, so washer can serve great for next couple of years.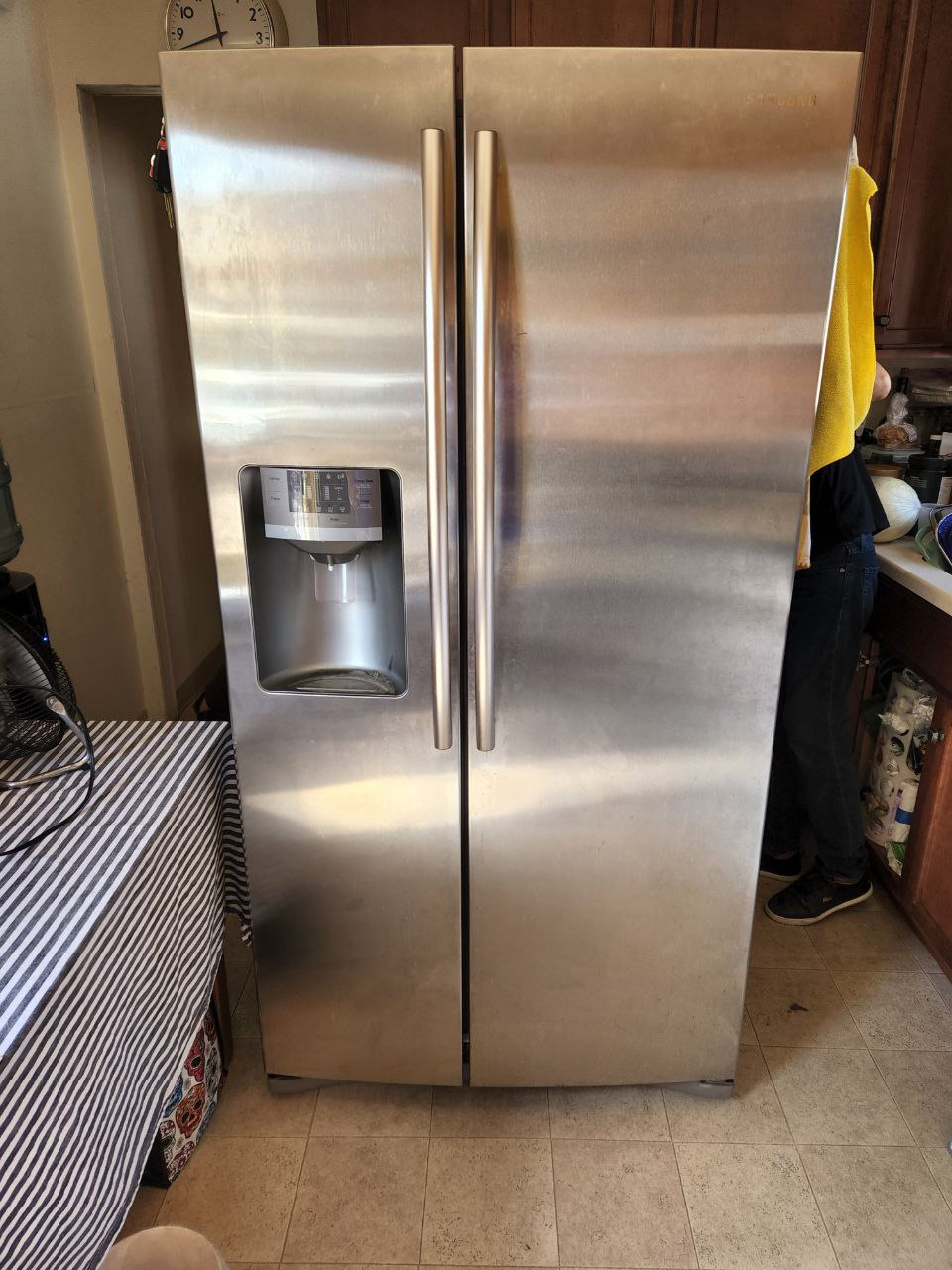 Fridge Samsung Repair
Date: 08/18/2022
Brand: Samsung
Service: Refrigerator Repair
Category: Refrigerators
Location: Santee San Diego County, CA, US
Today our company was booked to repair the fridge Samsung where customers heard that the compressor is constantly running. During diagnostics technician found that the start relay of the fridge was not working due to natural wear and tear. It is responsible for compressor to stop when the proper temperature is gained in the fridge. If this is not fixed, compressor can overheat and breakdown that can lead to the serious repair. Technician replaced the start relay and compressor is working properly as customers called us in time. Frequent opening and closing of the fridge door, an improper door seal, or hot food items being placed in the fridge can also lead to the compressor running constantly. This can cause the fridge to overwork and result in higher energy consumption, increased risk of equipment failure, and reduced lifespan of the appliance. Identifying and addressing the causes of a constantly running compressor promptly can help prevent costly repairs and ensure safe and efficient operation of the Samsung fridge.