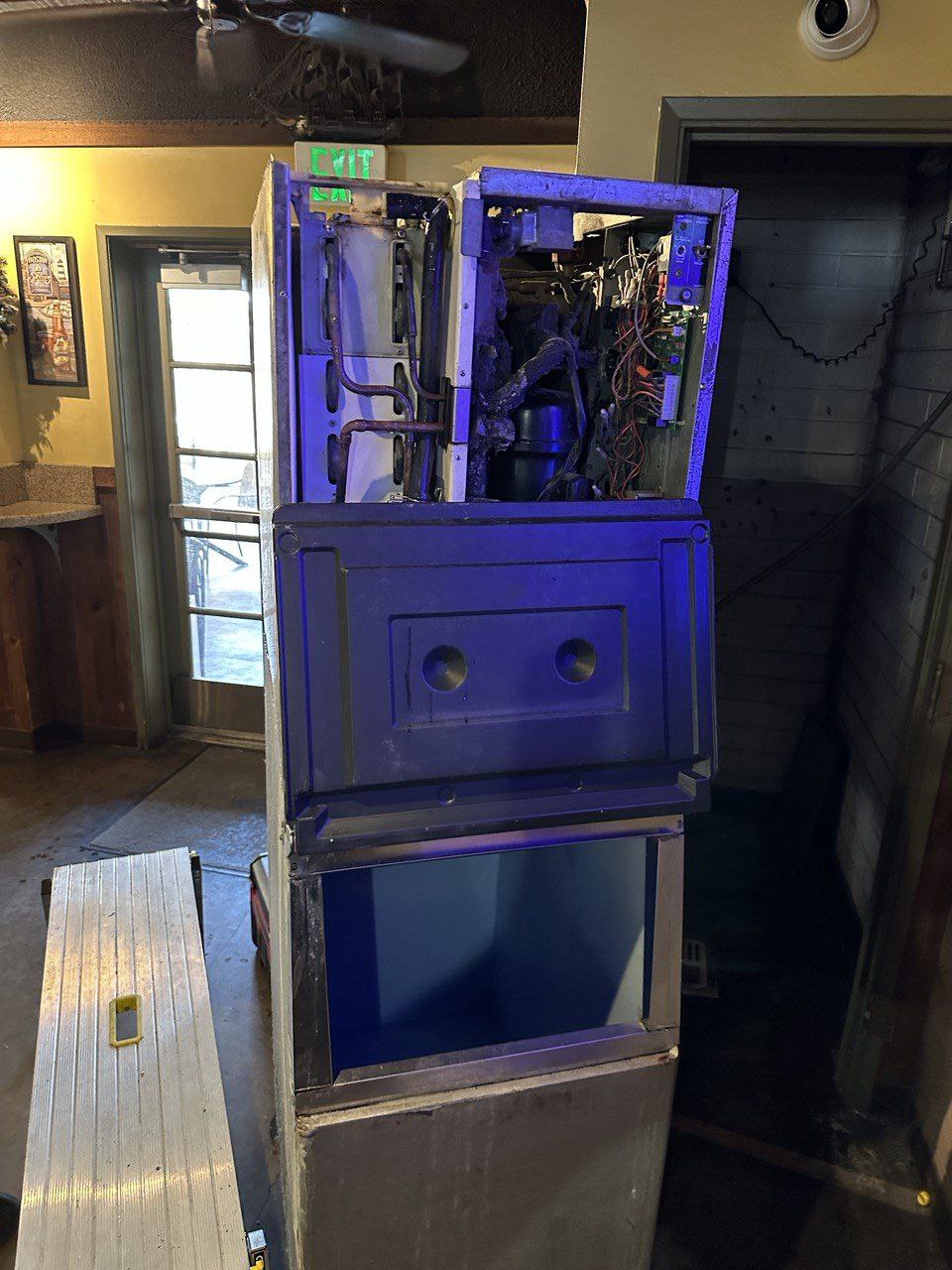 Ice Maker Hoshizaki Repair
Date: 05/29/2023
Brand: True
Service: Commercial Ice Machine Repair
Category: Refrigerators
Location: La Mesa San Diego County, CA, US
The weather becomes hotter and hotter. People need more ice. The equipment works hard and needs servicing. Our first order today was a commercial ice maker Hoshizaki. The technician arrived quickly. Many reasons can cause an ice maker to malfunction. Among them are clogged or frozen water line, broken water inlet valve, faulty temperature sensors, low water pressure. Also, it is important to use a proper water filter and change it regularly in accordance with the manufacturer's instructions. Regular maintenance and cleaning of the appliance and its components can help prevent these issues from occurring and ensure efficient operation. Our specialist did careful partial disassembling and cleaned the machine. After that, all parts of the ice maker were assembled together properly. Now it is in order and produces a cold supply. The whole task was performed in one day.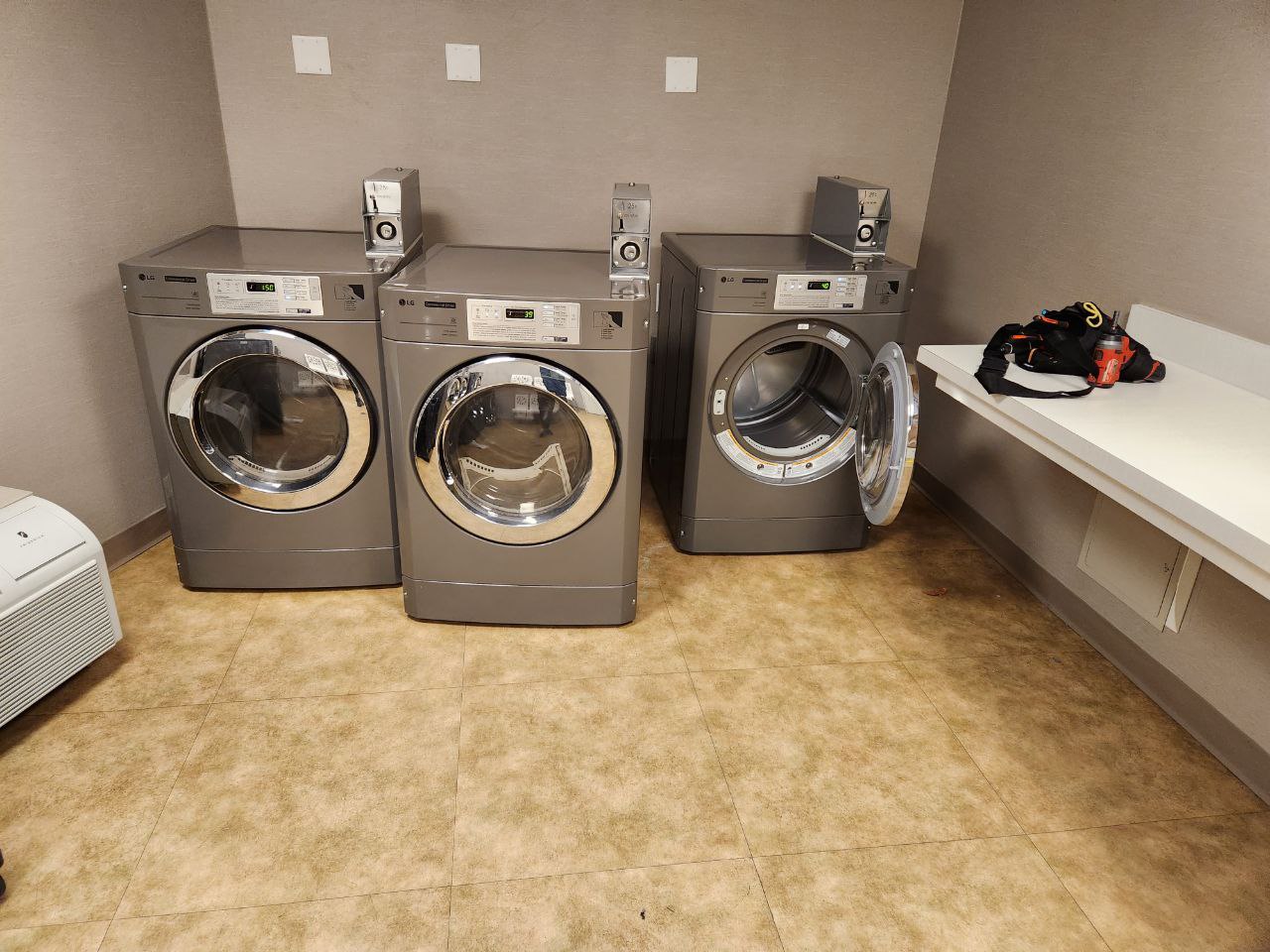 Washer and Dryer LG Maintenance
Date: 03/02/2023
Brand: Lg
Service: Dryer Repair
Category: Dryers
Location: La Mesa San Diego County, CA, US
Our company is servicing and completing maintenance for commercial appliances as well. To maintain your LG washer and dryer, it is important to clean the lint filter after every use and periodically check the dryer vent for any blockages. It is also recommended to run a cleaning cycle with a washing machine cleaner and wipe down the exterior of the machines regularly. Additionally, scheduling professional maintenance services can help ensure the optimal performance and longevity of your LG washer and dryer. In this case, we completed general maintenance and internal cleaning of the commercial Washer and Dryer LG. The technician also replaced rollers, belts, and pulleys to protect appliances from any serious breakage in the future.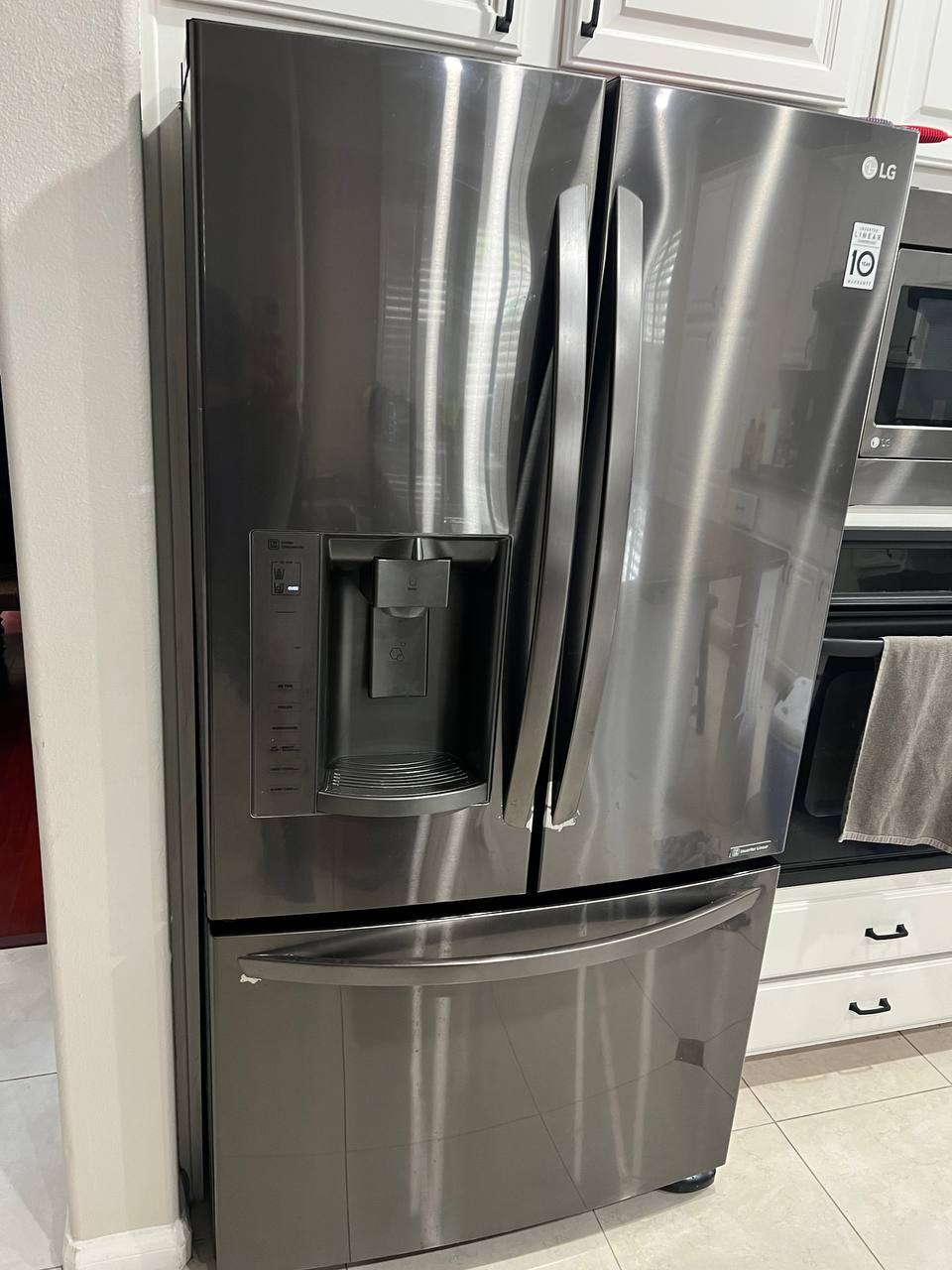 Fridge LG Repair
Date: 09/11/2022
Brand: Lg
Service: Refrigerator Repair
Category: Refrigerators
Location: La Mesa San Diego County, CA, US
Compressor is one of the most important parts in your Fridge as it ensures circulation of the refrigerant in the system. So when it breaks down, your Fridge stops cooling for sure. When your LG refrigerator fails to keep your food cool, it could be the result of a defective thermostat, a malfunctioning temperature control board, or a problematic evaporator fan. The problem can also occur when the air filters become clogged, the condenser coil malfunctions, the compressor fails, or there is a refrigerant leak. It's best to contact a professional technician to diagnose and fix the issue to avoid further damage to the refrigerator. Our customers called us with the same issue with their LG Fridge and successful replacement of the compressor resolved this issue.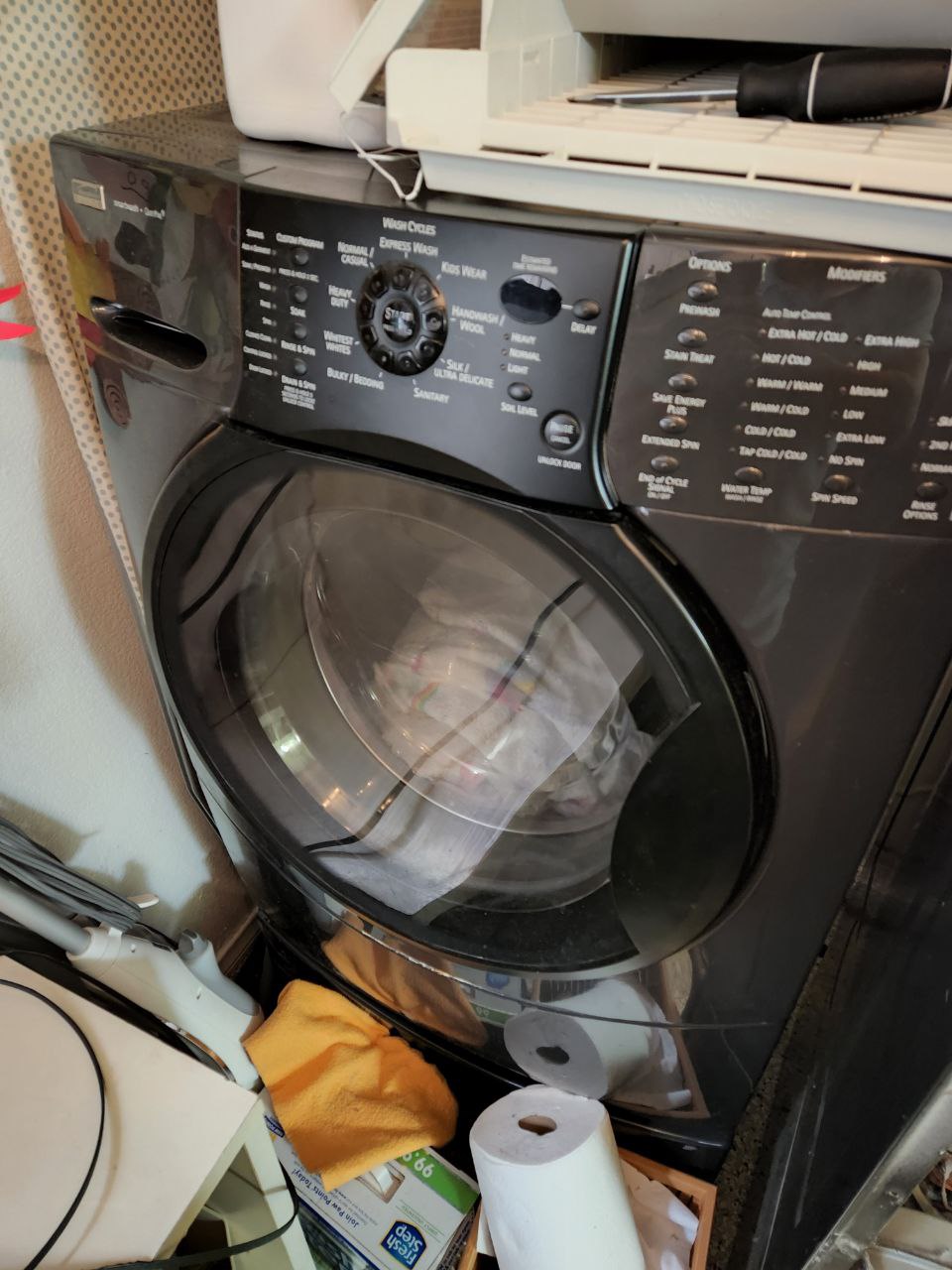 Dryer Kenmore Repair
Date: 08/18/2022
Brand: Kenmore
Service: Dryer Repair
Category: Dryers
Location: La Mesa San Diego County, CA, US
Customers called us as their Dryer Kenmore suddenly got a burning smell from it. They cleaned the lint trap, and decided to do the professional diagnostics to check if it is safe to use. This was a great decision by them as dryer has not been cleaned internally for a while, therefore all the dusting inside a dryer could cause a fire. Our technician cleaned all internal systems and made sure that the appliance will work safely. The sudden burning smell from a Kenmore dryer could also arise from overloading the appliance, causing the motor to overwork and generate heat beyond regular levels. Additionally, failing to secure the power supply properly could lead to electrical problems that could account for a burning smell. It's essential to identify the root cause of the problem to avoid any further damage to the appliance and ensure safety.