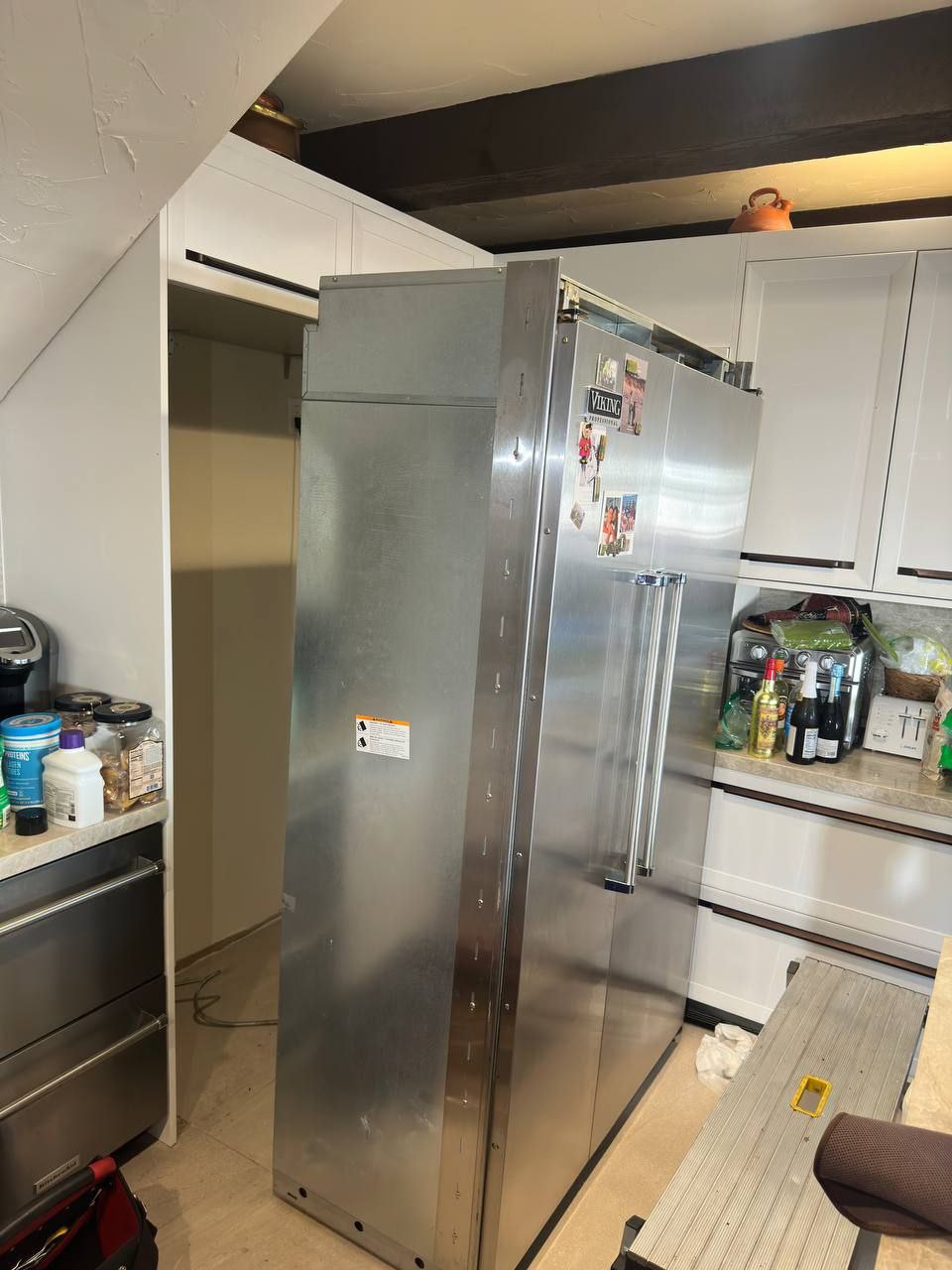 Fridge Viking Repair
Date: 08/04/2023
Brand: Viking
Service: Refrigerator Repair
Category: Refrigerators
Location: Ocean Beach San Diego County, CA, US
Customers like to have their kitchens functioning properly every day. Occasional accidents can break comfortable life. Today we were busy with a built-in home appliance once more. A client contacted us and explained that his side-by-side refrigerator/freezer Viking is not cooling. Modern refrigerators commonly have many parts each of which can cause this issue. Among them are a malfunctioning compressor, faulty condenser unit, and broken evaporator assembly, the main components of the sealed system. Our qualified technician made a full diagnostic of the fridge quickly. The not working condenser fan was responsible for the issue. A trained specialist replaced the device accurately and fast. Also cleaning and maintenance were made. Now the fridge works well as before.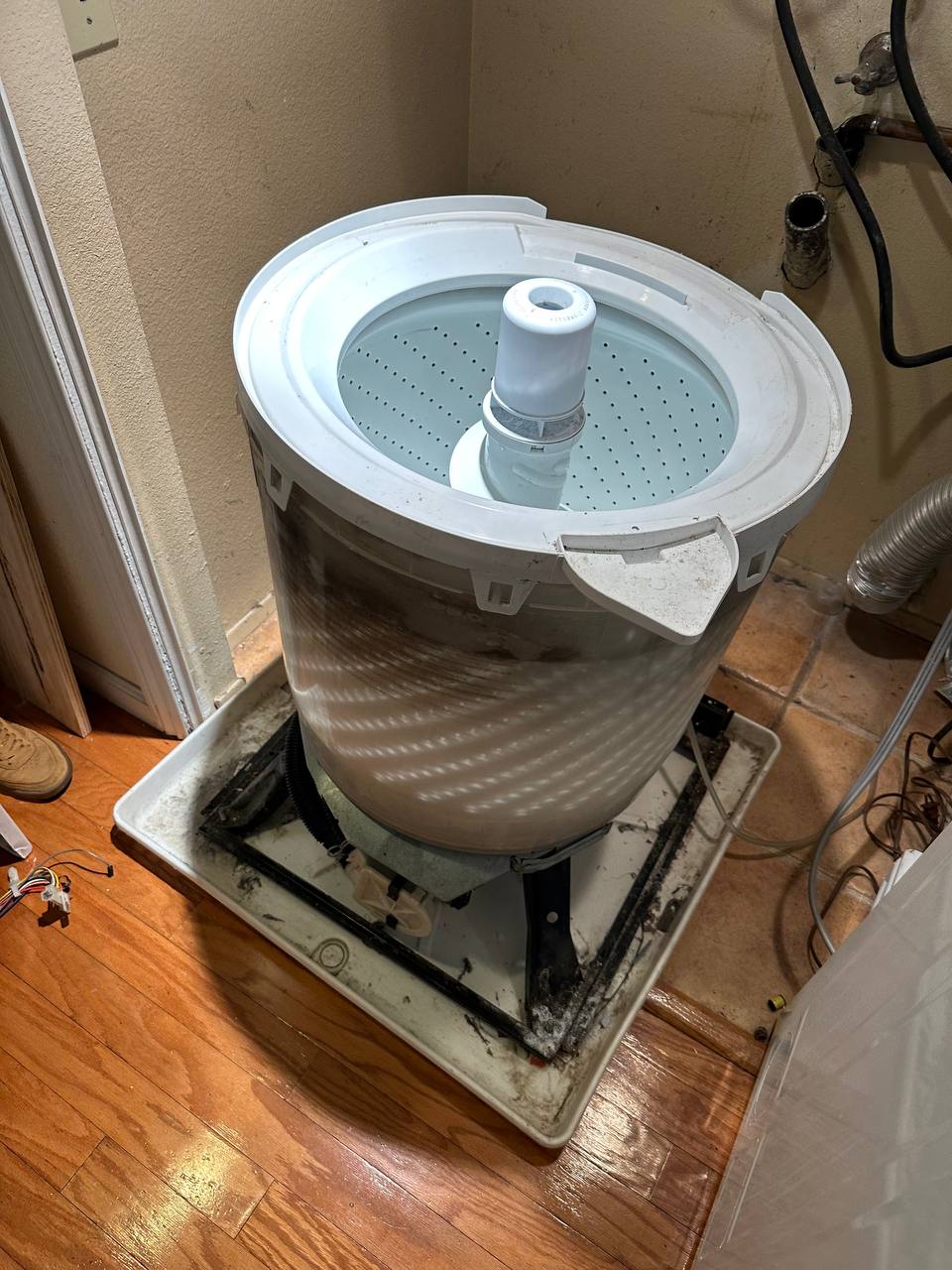 Washer GE Repair
Date: 01/05/2023
Brand: Ge
Service: Washer Repair
Category: Washers
Location: Ocean Beach San Diego County, CA, US
Customers called our company to schedule the repair of Washer GE that was not starting. Several factors could prevent a GE washer from starting correctly, including a defective door or lid switch, malfunctioning timer or control board, or a broken drive belt. Additionally, a tripped circuit breaker, blown fuse, or damaged power cord could also cause this issue. It is important to troubleshoot and address the cause of the problem or consult a technician for proper diagnosis and repair to ensure safe and continued operation of the washer. When our technician arrived he quickly diagnosed the issue with motor due to natural wear and tear. Washer motor replacement fixed the issue and it will serve years to come again with proper maintenance. We recommend to complete appliance maintenance at leat once a year approximately to prevent any major repairs as much as possible.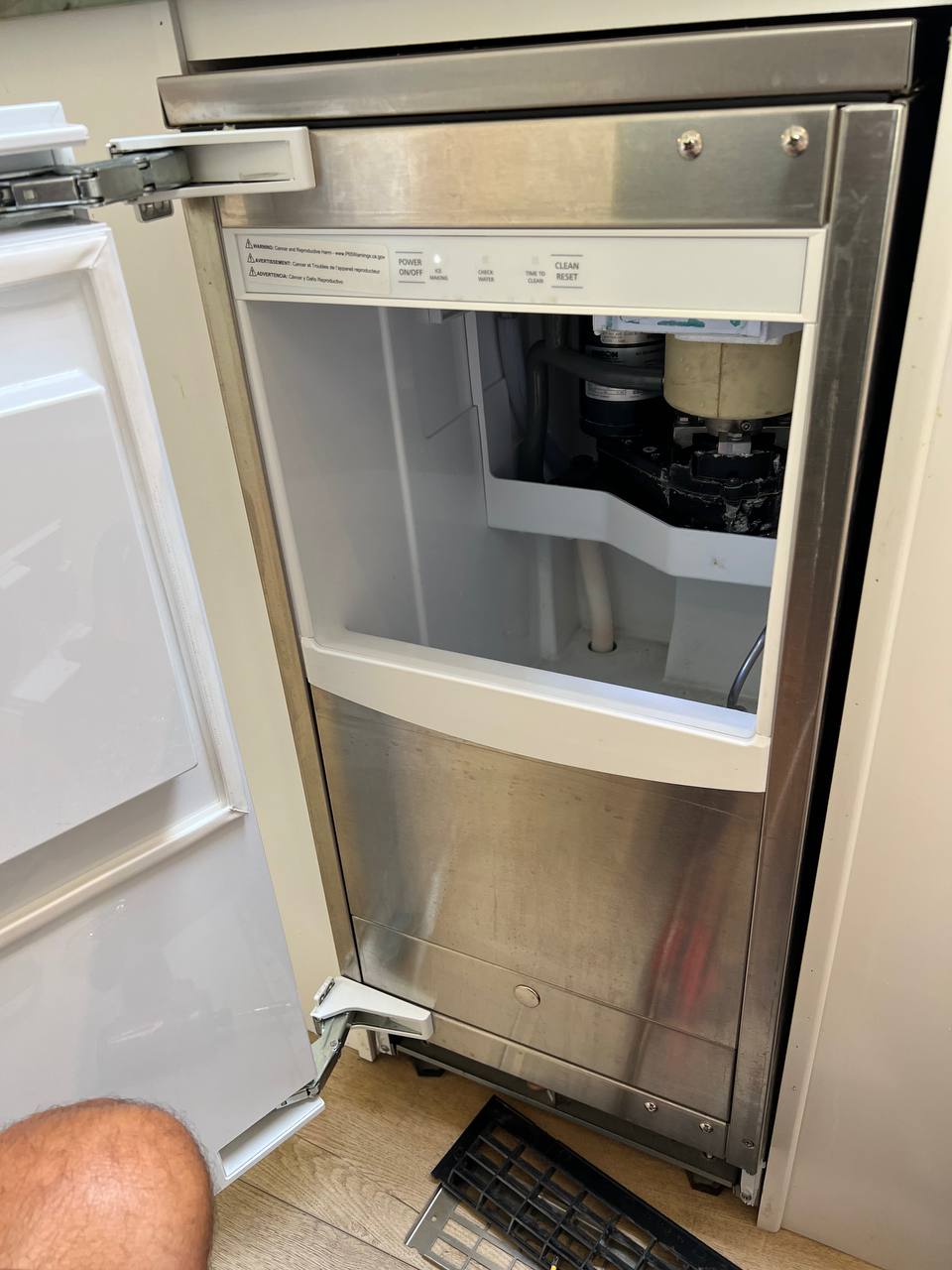 Residential Ice maker GE Cafee Repair
Date: 09/28/2022
Brand: Ge
Service: Commercial Ice Machine Repair
Category: Refrigerators
Location: Ocean Beach San Diego County, CA, US
Our technicians are experienced in the repair and maintenance of most household appliances and we specialize in refrigeration and cooling systems. This time we were booked for the maintenance of the Residential Ice maker GE Cafee where the technician completed full technical maintenance and cleaned condenser coils to ensure the proper functioning of the appliance in the long term. Regular maintenance of a GE Cafe residential ice maker is crucial to ensure its optimal performance and longevity. Routine cleaning of the unit's exterior, interior, and water filter can prevent buildup of dirt, debris, and bacteria that can affect the taste and quality of ice produced. In addition, checking and cleaning the ice maker's ice scoop, drain line, and water inlet valve can also prevent clogs and leaks that can lead to damage or malfunctioning. Finally, scheduling an annual professional inspection and tune-up of the GE Cafe ice maker can identify and address potential issues before they become major problems, ensuring the unit functions efficiently.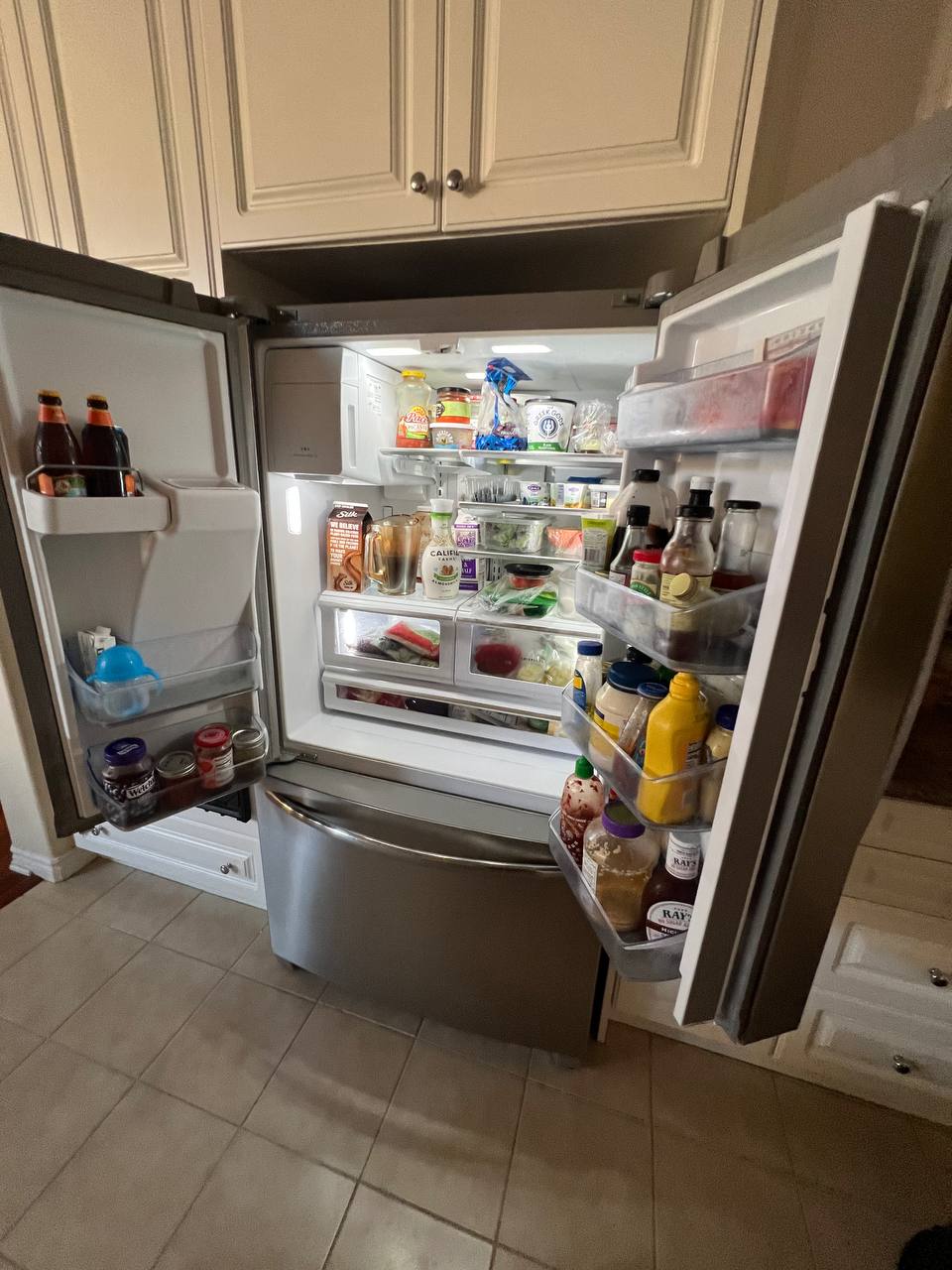 Fridge Electrolux Repair
Date: 09/01/2022
Brand: Electrolux
Service: Refrigerator Repair
Category: Refrigerators
Location: Ocean Beach San Diego County, CA, US
Our company was contacted by the customer that needed to repair broken water dispenser in the Fridge Electrolux. If the water dispenser on your Electrolux fridge is not working, it could be due to various reasons such as a faulty water inlet valve, clogged water filter, or broken dispenser switch. A faulty water inlet valve may prevent water from reaching the dispenser, while a clogged filter can impede water flow. A broken dispenser switch will prevent the dispenser from functioning. Make sure to check the filter regularly and replace it every six months to prevent clogging. If you cannot diagnose or fix the issue yourself, it is best to contact a professional appliance repair service for assistance. During diagnostics technician found that the replacement of the dispenser is the best option in this case. After replacement customer was able to use dispenser as always and was satisfied with our service.