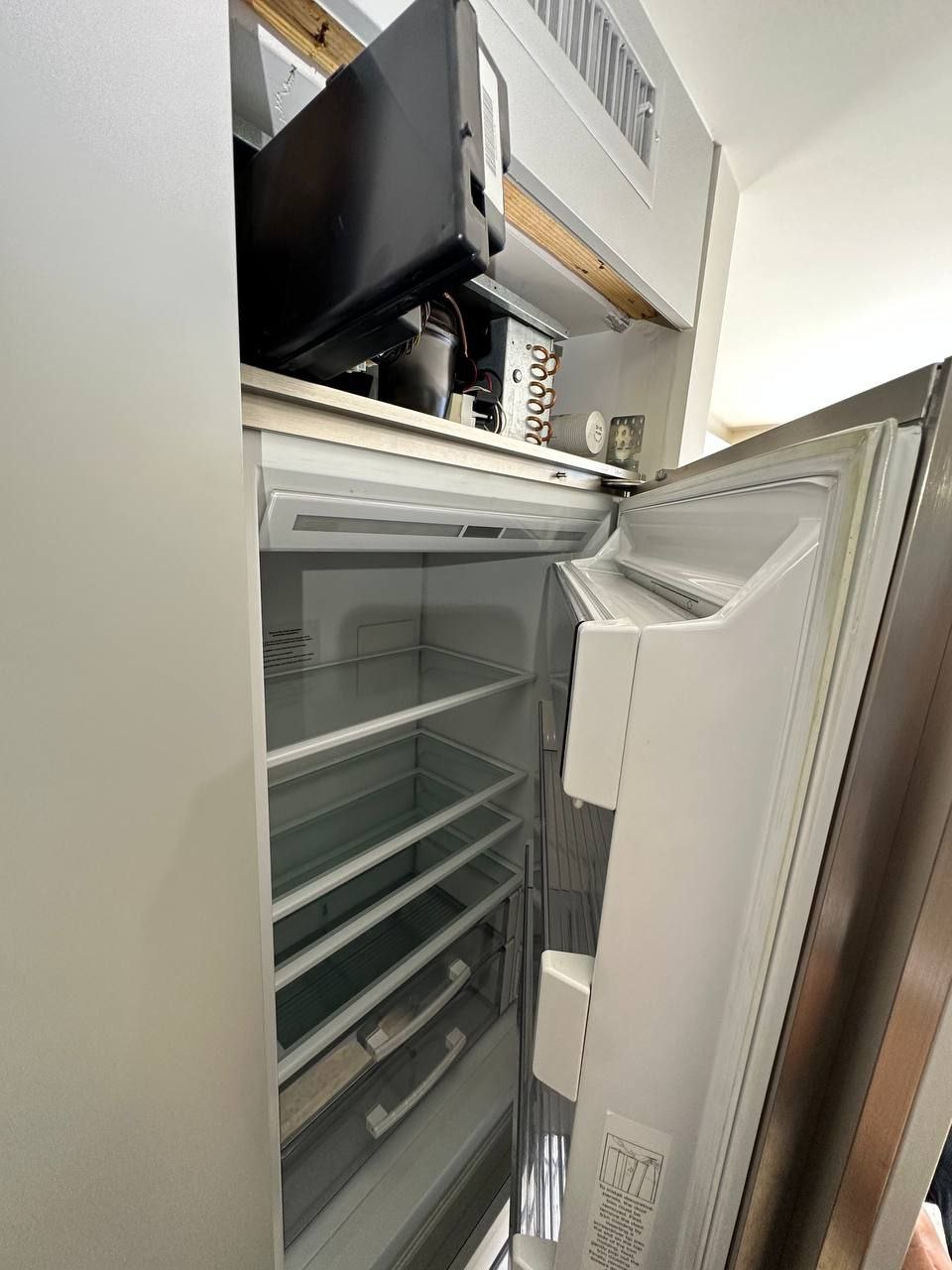 Refrigerator Sub-Zero Repair
Date: 08/30/2023
Brand: Sub-zero
Service: Refrigerator Repair
Category: Refrigerators
Location: Rancho San Diego County, CA, US
A customer contacted us today and complained about his built-in refrigerator/freezer Sub Zero. The ice machine was not working in full. Simple remedies such as unplugging and plugging the appliance rarely can resolve problems. It is always better to ask for qualified help. Our technicians work rapidly, have all the necessary instruments, and clearly understand the complexities of refrigeration systems. A quick search made upon arrival showed that the control board of the refrigerator was faulty. The specialist replaced the device accurately. Moreover, the dashboard was also replaced to ensure the correct performance of the control system. Additionally, our specialist completed general full maintenance to prevent further serious issues with the appliance. Now the fridge is functioning well as a new one.
Stove Whirlpool Repair
Date: 03/02/2023
Brand: Whirlpool
Service: Range Repair
Category: Kitchen
Location: Rancho San Diego County, CA, US
We were contacted by customers that have a Stove Whirlpool. Their stove was not turning on from time to time and started to show error codes. If the Whirlpool stove turns off and shows error codes intermittently, it could be due to several factors. The most common reasons for this issue include a malfunctioning control board, faulty igniter or spark module, damaged wiring, or a malfunctioning sensor. Additionally, a faulty thermostat or temperature sensor could also cause this problem. Consulting a technician for a diagnosis and repair is recommended to ensure safe and proper operation of the appliance. During diagnostics technician saw that main control board needs replacement due to natural wear and tear. This replacement resolved the problem and stove can work perfectly fine again.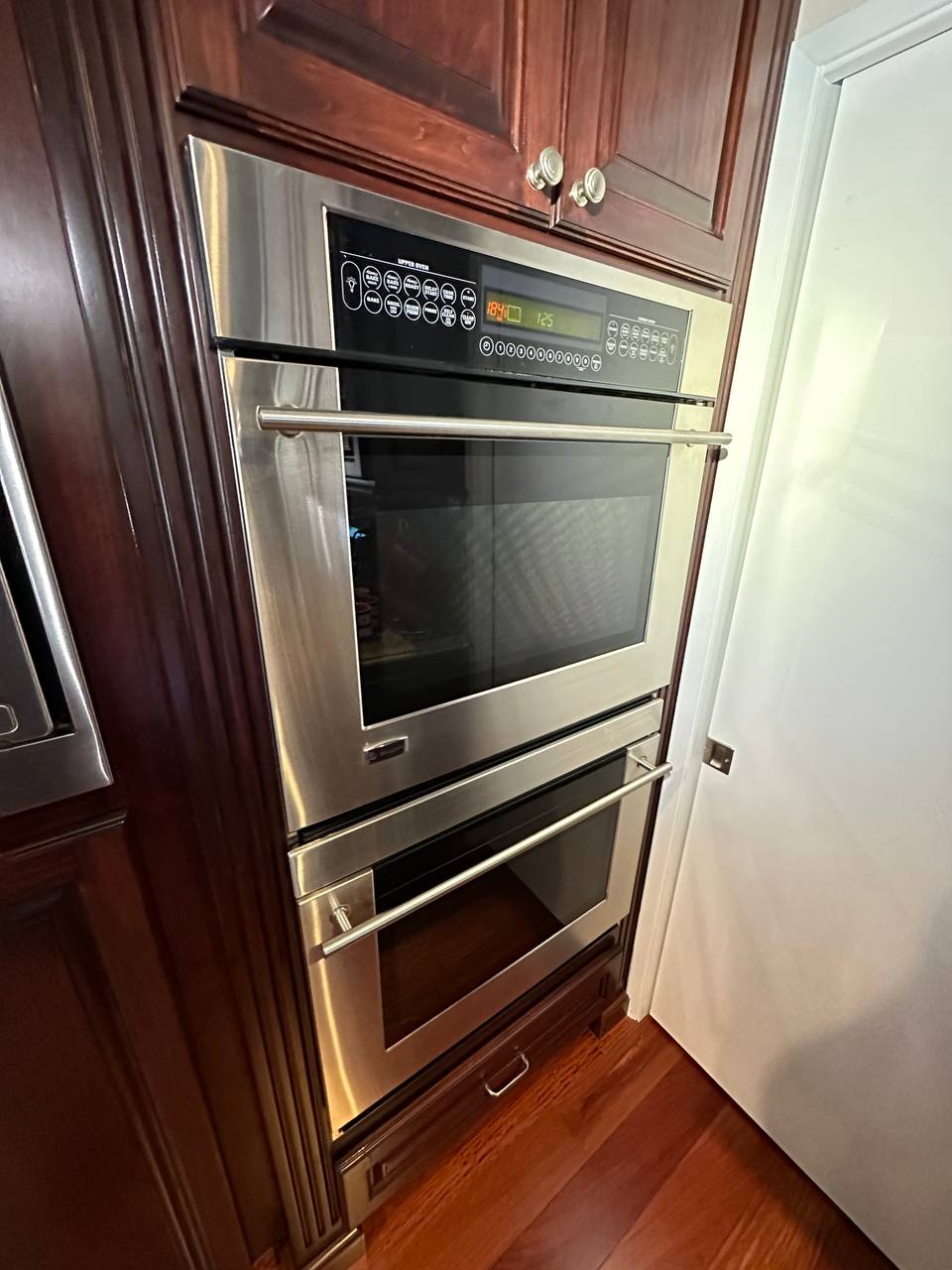 Double Oven GE Monogram Repair
Date: 10/30/2022
Brand: Ge
Service: Oven Repair
Category: Kitchen
Location: Rancho San Diego County, CA, US
Our technician James completed the repair of Double Oven GE Monogram, where the top oven was not heating. The top oven of a GE Monogram double oven that is not heating may have a faulty bake element, which is responsible for heating up the oven cavity. Another cause of insufficient heating in the top oven of a GE Monogram double oven is a malfunctioning temperature sensor, which sends incorrect signals to the control board. In some cases, a malfunctioning control board or thermostat may be responsible for the inadequate heating of the top oven in a GE Monogram double oven. Technicians have great deal of experience for such types of repair. Technician determined that the control board that didn't give power to heating elements that caused the problem. Replacement of the control board fixed the appliance.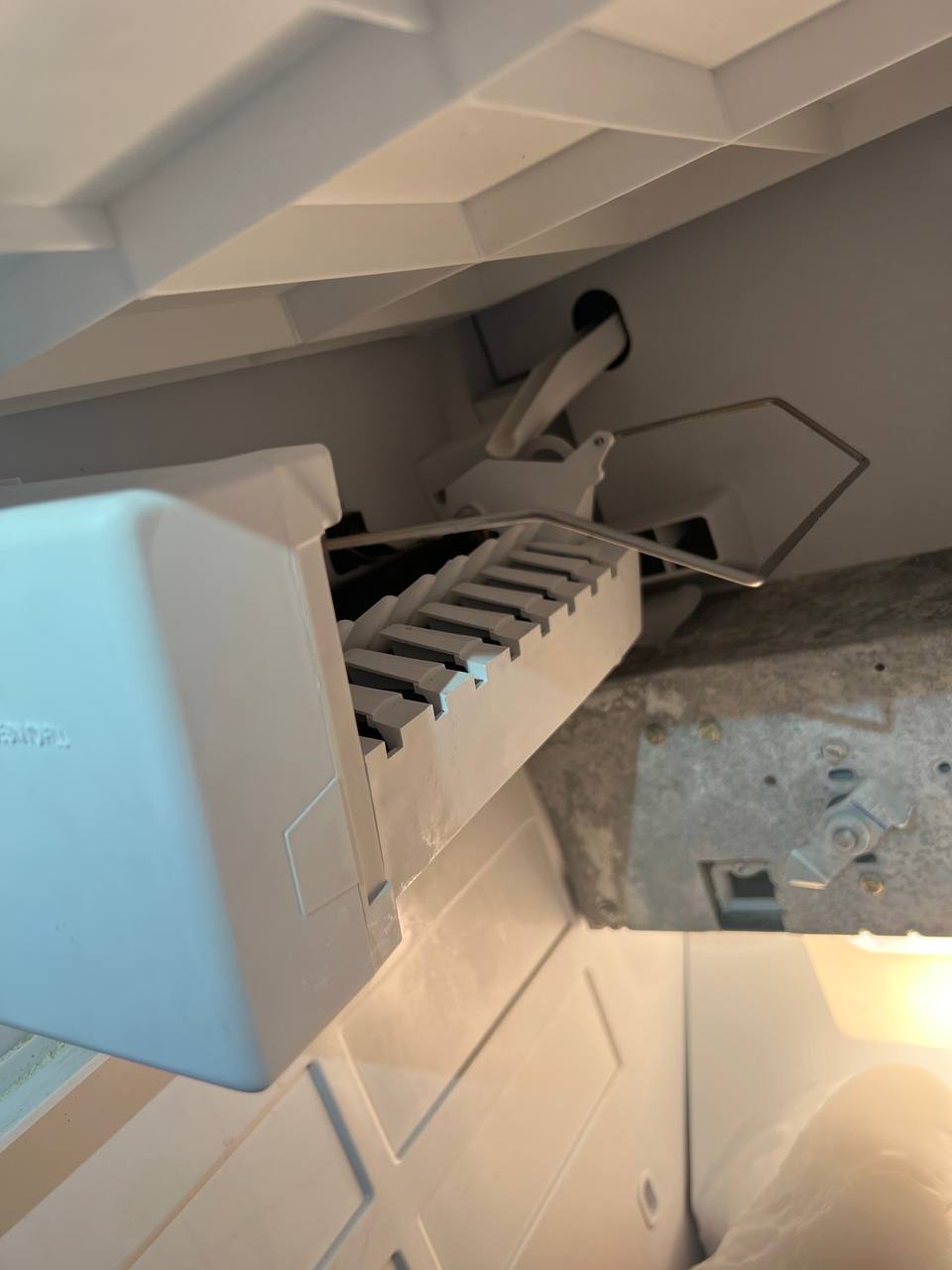 Repair Fridge Whirlpool
Date: 09/01/2022
Brand: Whirlpool
Service: Refrigerator Repair
Category: Refrigerators
Location: Rancho San Diego County, CA, US
Our company was contacted to repair Fridge Whirlpool, that had issue due to incorrect installation of the ice maker by previous company. When water was going to ice maker got inside of ice maker system and ice was building up. As a result, tubes of water supply were freezed up as well and there was no air circulation and only freezer was working, but the fresh food section was not. Correction of the ice maker position and defrosting of the fridge resolved the issue. Water supply tubes of Whirlpool fridges can freeze up due to various reasons such as low room temperatures, clogged filters, or improper fridge settings. Low room temperatures can cause condensation on the supply tubes, which eventually leads to tube blockage and freezing. Clogged filters can also restrict water flow, causing it to freeze in the tubes. Ensure your fridge is set at the optimal temperature range and inspect the filters regularly to prevent water supply tube freezing.