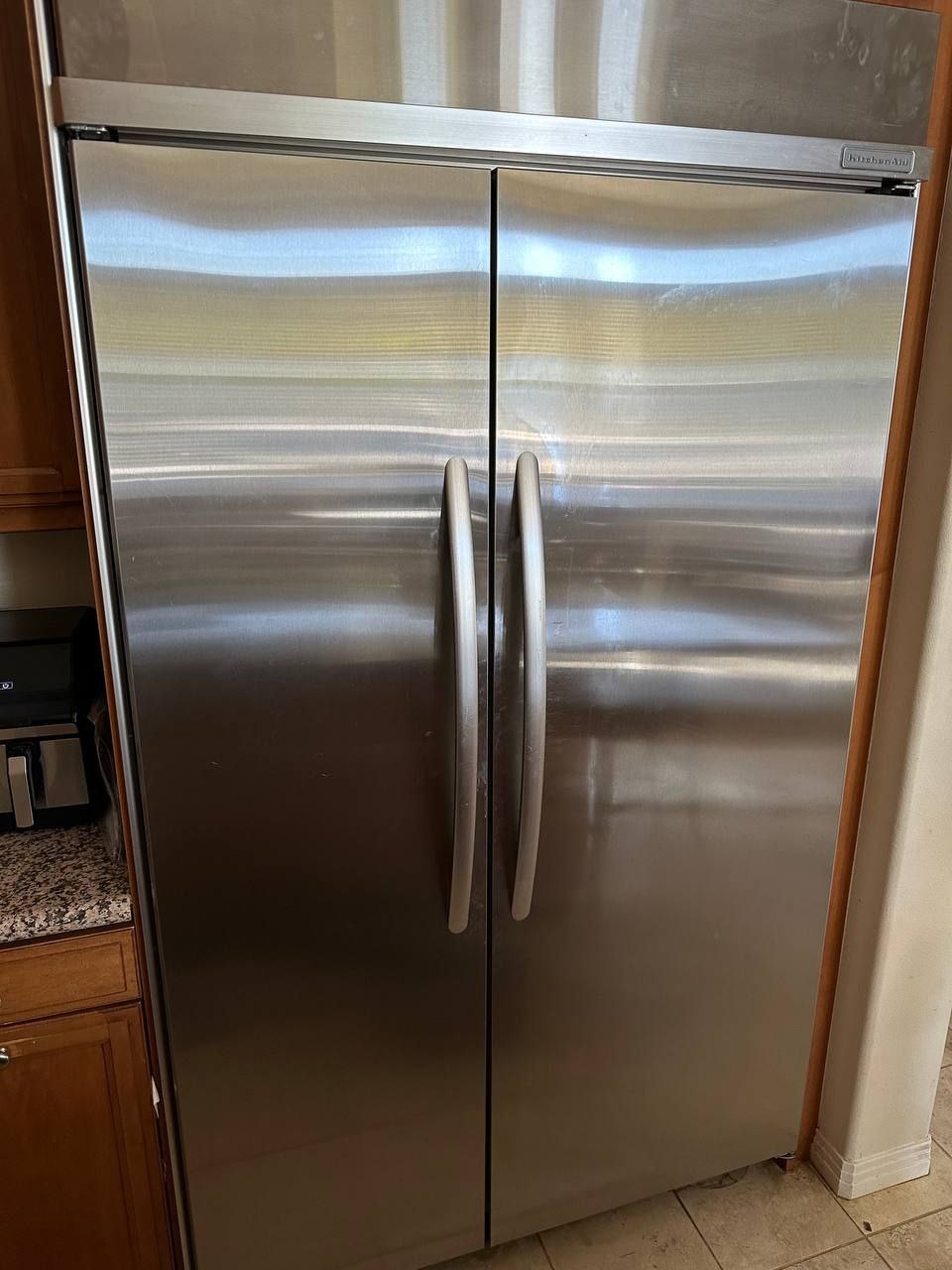 Fridge KitchenAid Repair
Date: 07/01/2023
Brand: Kitchenaid
Service: Refrigerator Repair
Category: Refrigerators
Location: Carmel Valley San Diego County, CA, US
People purchase built-in home appliances to provide a comfortable life for a long time. Obviously, such machines need maintenance and repair, especially after long usage. Today our staff repaired the side-by-side refrigerator/freezer Kitchen Aid. These ice machines have a common, widely known problem. Over time their evaporator usually starts to suffer from wear and tear. Usually, this period lasts from 15 to 18 years. Typically develops a slow leak of refrigerant where it is bonded to the freeze plate. The technician had to resolve this problem. The job took a lot of effort, because of necessary to disassemble some parts. The broken evaporator was successfully replaced. As usual, also the compressor was changed because one bad part lead to improper working conditions for another part as well. And finally, our coworker charged the fridge with new refrigerant. The full task was accomplished in one day.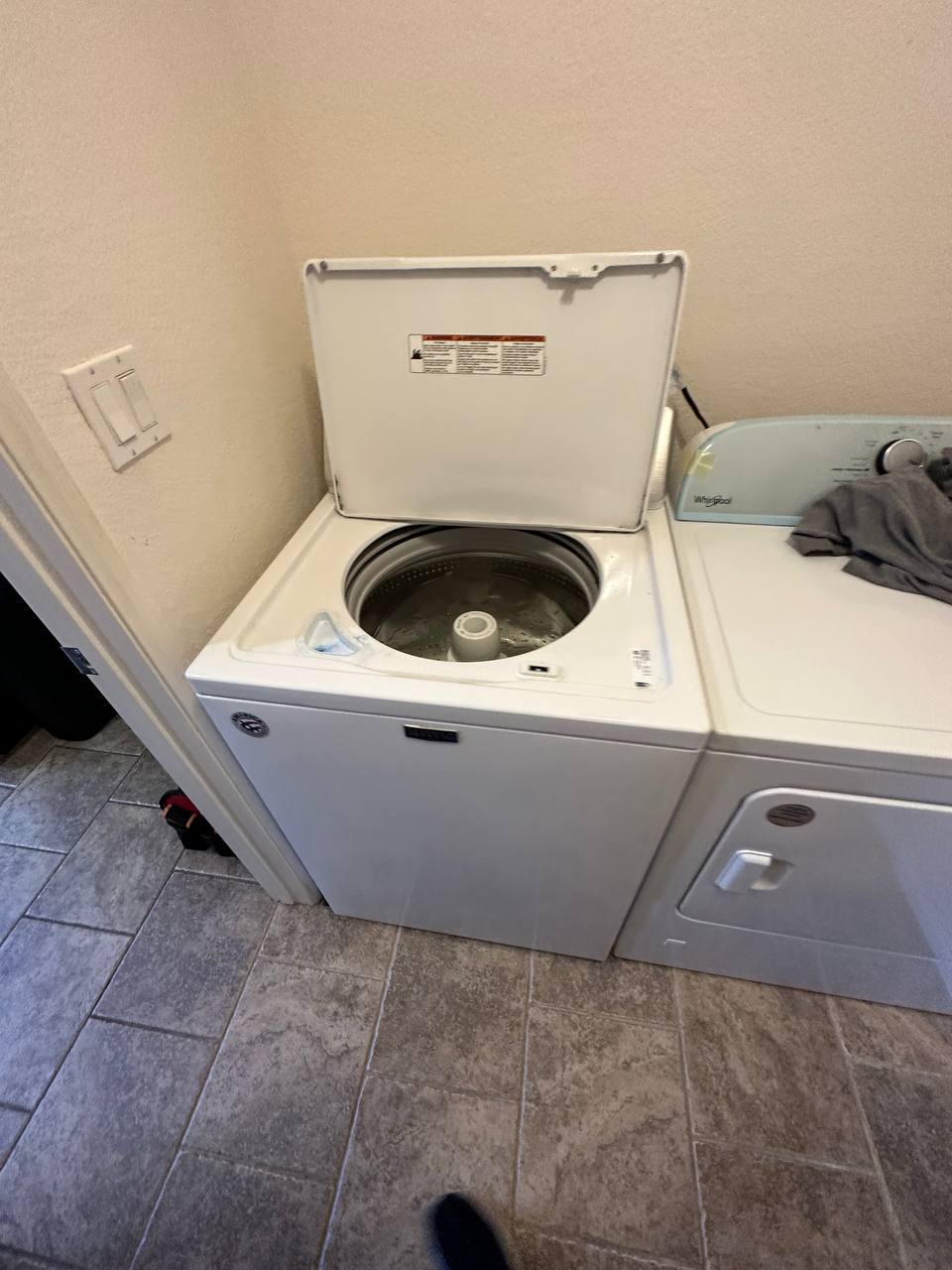 Washer Maytag Repair
Date: 01/05/2023
Brand: Maytag
Service: Washer Repair
Category: Washers
Location: Carmel Valley San Diego County, CA, US
Our company repaired today Washer Maytag where the agitator was not spinning and therefore was not washing any clothes. A faulty agitator belt, a malfunctioning agitator dogs or cam assembly, or a broken motor coupler or transmission could be the reasons why your Maytag washer's agitator is not spinning. Each of these problems requires a different solution, and it is important to carefully diagnose the issue before attempting any repairs. Be sure to consult the owner's manual or a professional technician for assistance. This repair was relatively simple and replacement of washer agitator resolved the issue. Our customers can use washer again with no issues with spinning and washing clothes properly.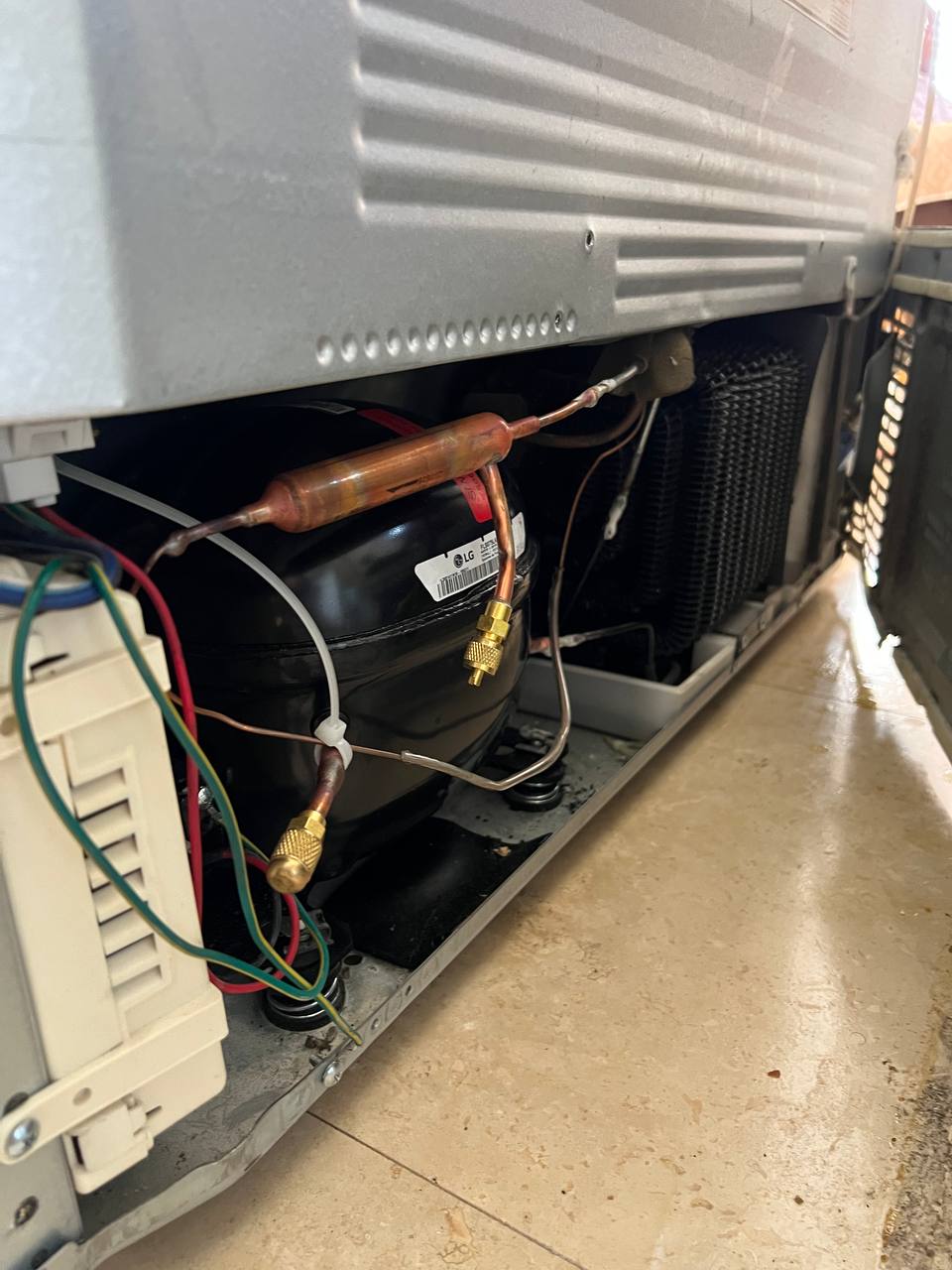 Fridge LG Repair
Date: 09/20/2022
Brand: Lg
Service: Refrigerator Repair
Category: Refrigerators
Location: Carmel Valley San Diego County, CA, US
Our technicians have a lot of experience repairing LG Refrigerators, especially if they are not cooling as LG has a typical issue with compressors that are breaking. If your LG fridge is not keeping things cool, there may be several causes behind the issue. Some of the common culprits include a defective thermostat, a faulty temperature control board, a broken evaporator fan, or a blocked air filter. The problem could also be due to a malfunctioning condenser coil, a broken compressor or a refrigerant leak. We suggest calling a trained technician for proper diagnosis and repair. In most cases, technician has compressor on the spot and your Fridge can be repaired the same day for the years to come. Today our technician completed one more compressor replacement.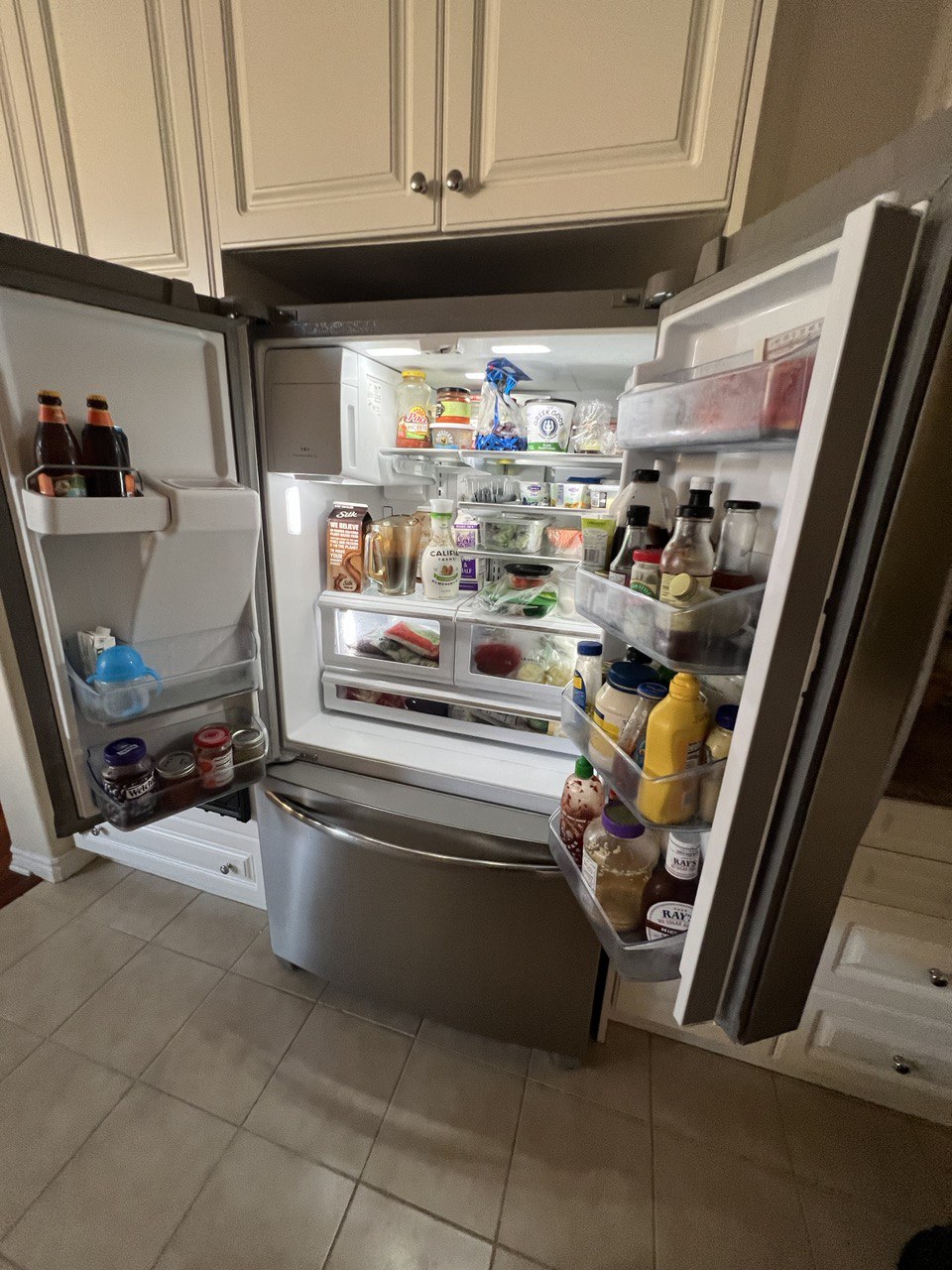 Fridge Frigidaire Repair
Date: 08/26/2022
Brand: Frigidaire
Service: Refrigerator Repair
Category: Refrigerators
Location: Carmel Valley San Diego County, CA, US
Our customer called to repair the Fridge Frigidaire with broken water supply mechanism. When a Frigidaire fridge has a broken water supply mechanism, it can be due to various causes such as a clogged water filter, a malfunctioning water inlet valve, or loose connections. A clogged water filter can impede water flow, while a malfunctioning water inlet valve may prevent water from reaching the dispenser or ice maker. Loose connections can interrupt the flow of water, causing leaks or the system to stop altogether. Conducting regular maintenance such as replacing the water filter or examining connections can help avoid issues with the water supply mechanism. Technician did the diagnostics and found that the whole water dispenser assembly needs to be replaced as an easy fix was not possible in this case. Our technician replaced water dispenser assembly and customer is happy with resolved problem in a timely manner.