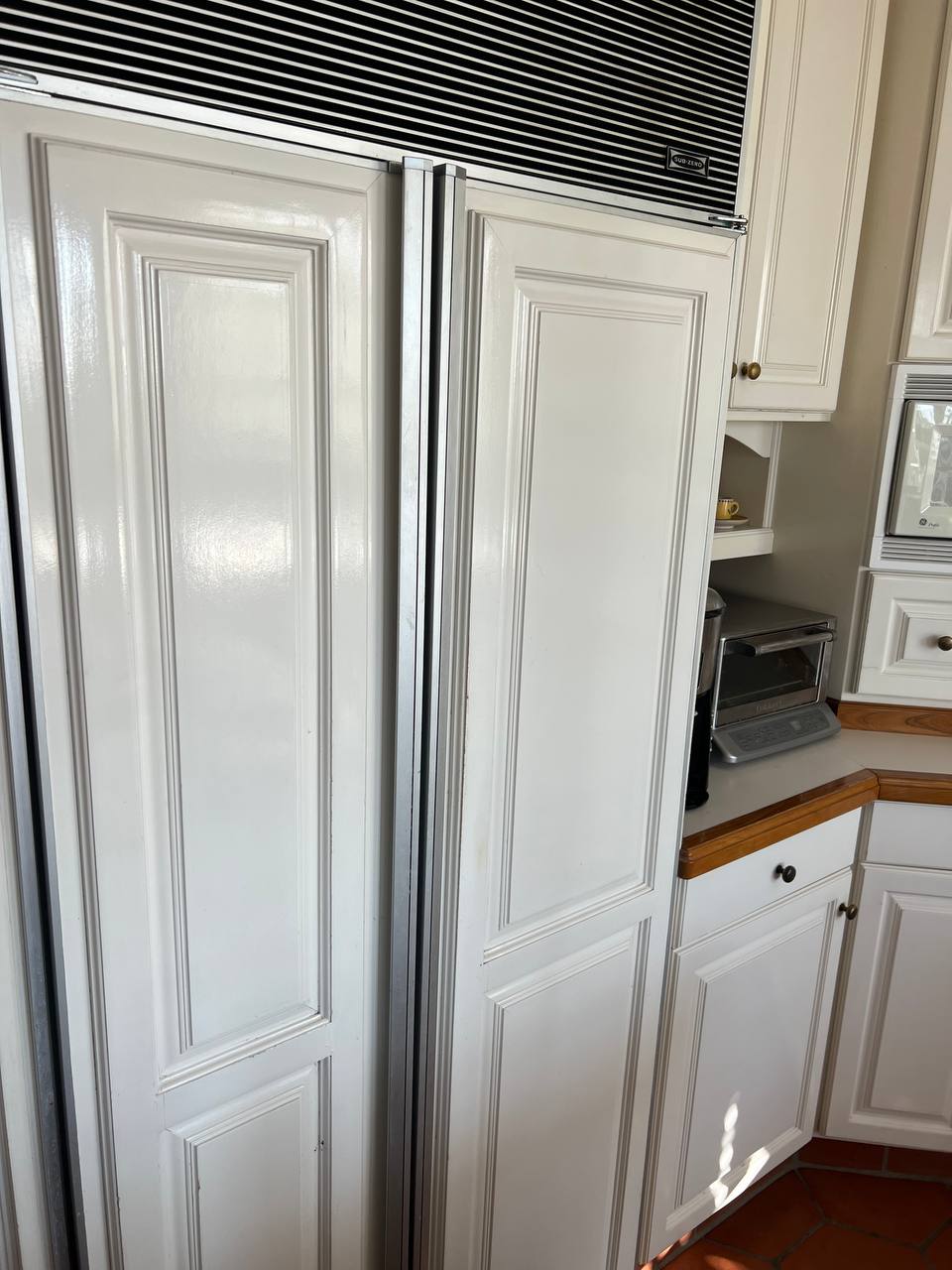 Fridge Sub-Zero Repair
Date: 09/28/2022
Brand: Sub-zero
Service: Refrigerator Repair
Category: Refrigerators
Location: San Diego, CA, US
Today our company was contacted for the repair of the old model of Sub-Zero Fridge that stopped cooling. Sub-Zero is a great appliance for any household as they are durable and are working great for years in general. A Sub-Zero fridge not cooling may be caused by issues with the unit's condenser coils, which can become clogged with dust or debris and impede proper airflow, leading to overheating. A malfunctioning evaporator fan, temperature control thermostat, or door gasket can also cause a Sub-Zero fridge not to cool properly, leading to inconsistent temperatures and spoilage of stored food. In some cases, refrigerant leaks, compressor problems, or electrical malfunctions could be the culprits for a Sub-Zero fridge not cooling, necessitating professional intervention to diagnose and fix the issue. In this case, the compressor got broke down after many years and needed replacement. After repair, the fridge will be working for years to come.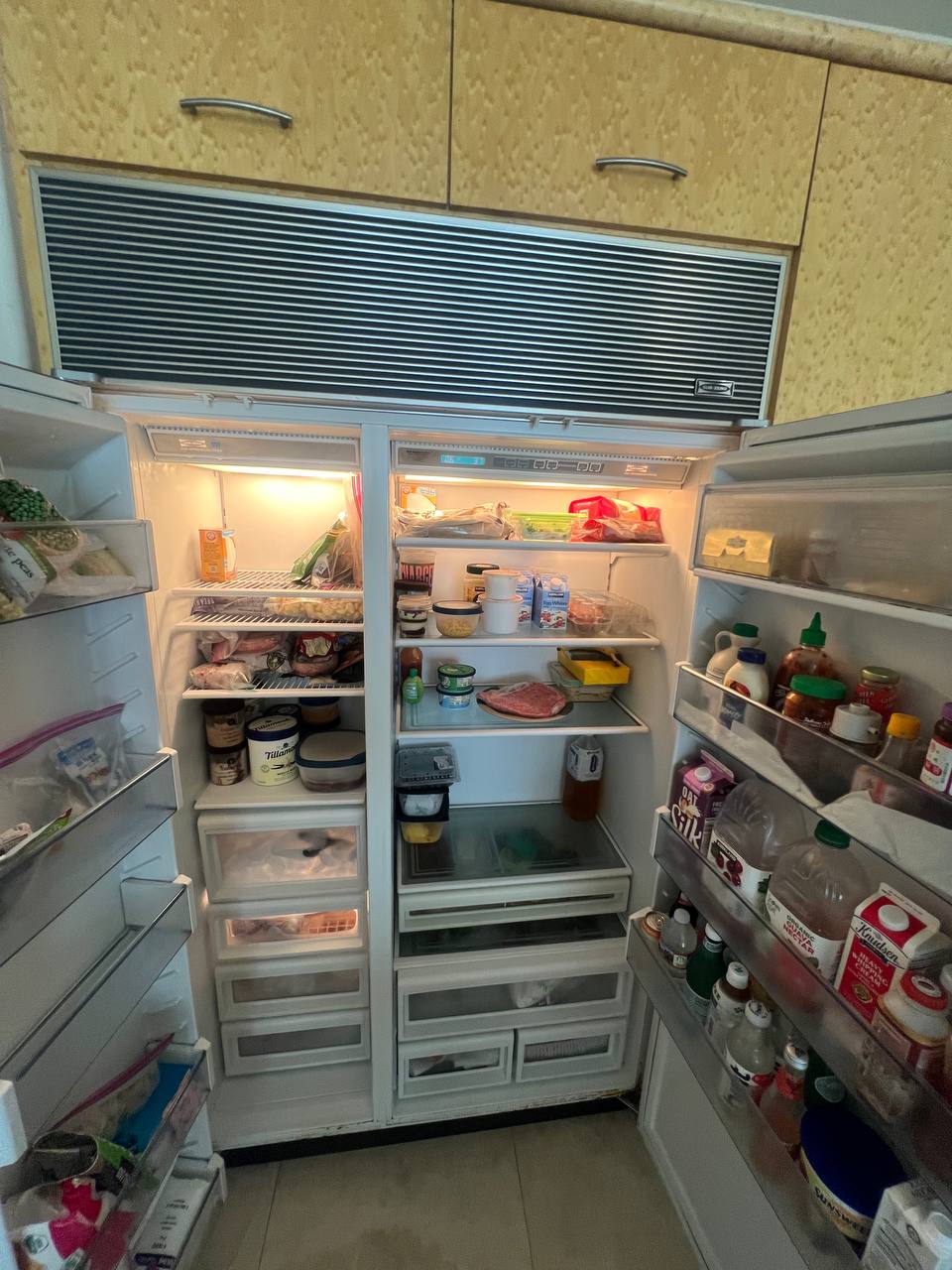 Fridge Sub-Zero Repair
Date: 09/20/2022
Brand: Sub-zero
Service: Refrigerator Repair
Category: Refrigerators
Location: Coronado San Diego County, CA, US
The customer called our company as Fridge Sub-Zero had condensation inside and was freezing up in the freezer. Condensation inside the Sub-Zero fridge and freezer, along with freezing up, can be due to a faulty or damaged door gasket that allows warm, humid air to enter the unit, leading to condensation and ice buildup. Malfunctioning or dirty evaporator coils that cause uneven temperatures can also lead to moisture buildup and freezing in the freezer section. A clogged or broken drain tube can also cause water to pool and freeze in the freezer, leading to condensation and icing in the unit. During diagnostics, no issues were found with the system, but the technician saw a simple problem with old and dried-out gaskets. As gaskets were not sealing the fridge properly, the air was getting inside and was causing the problem. After replacement, the fridge is doing great.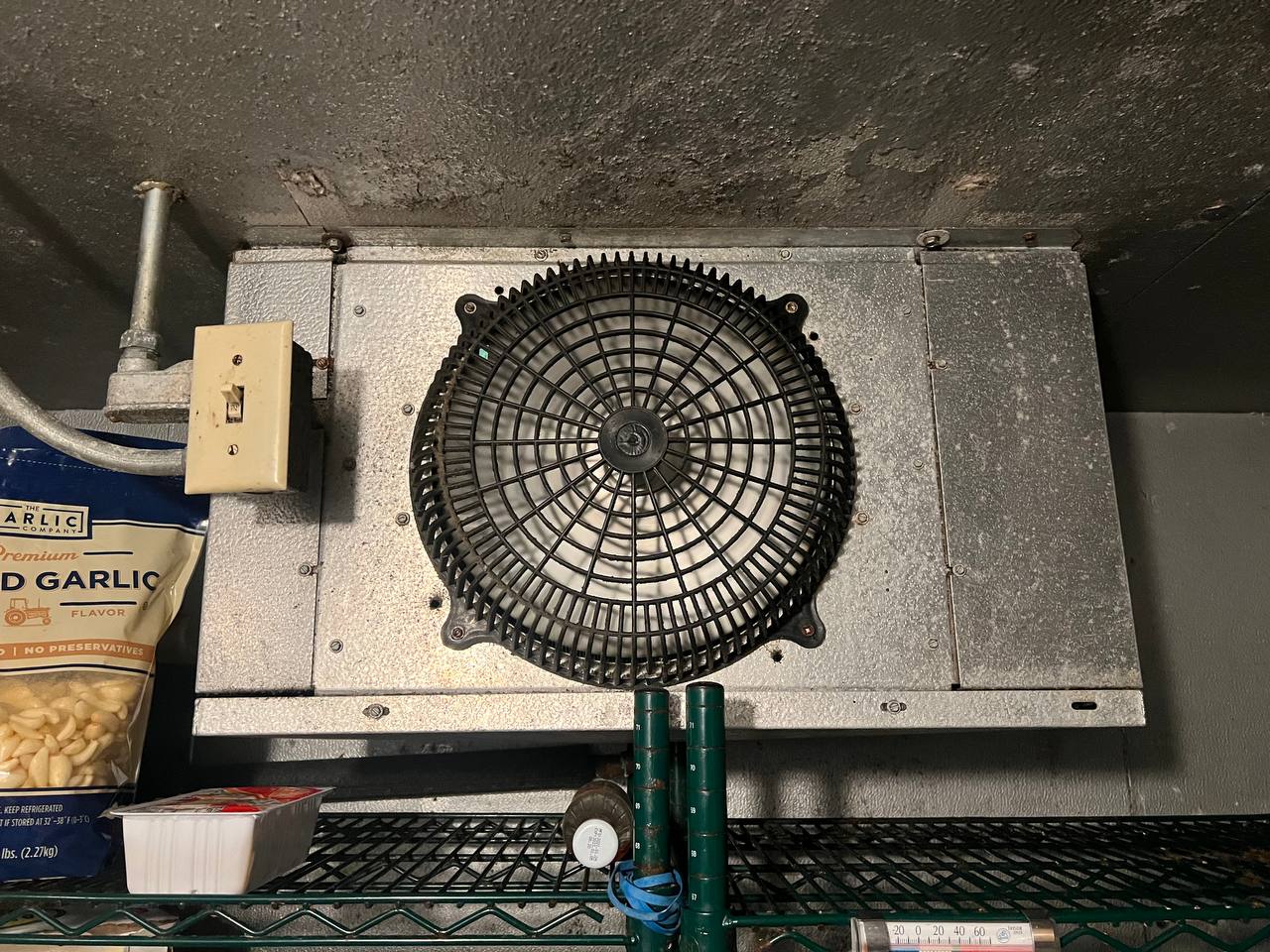 Walk-in Cooler Repair
Date: 09/20/2022
Brand: Walk-in
Service: Commercial Refrigerator Repair
Category: Refrigerators
Location: San Diego, CA, US
We were contacted by the customer to repair Walk-in Cooler that was not cooling enough. A walk-in cooler that is not cooling enough could be due to multiple reasons, such as a malfunctioning compressor, which fails to circulate refrigerant and regulate temperature. Dirty or clogged condenser coils or a faulty condenser fan motor can hinder proper heat transfer and result in inadequate cooling performance. A damaged or disconnected thermostat sensor or a malfunctioning thermostat itself can lead to inconsistent temperatures and insufficient cooling in a walk-in cooler. Our technician James did the diagnostics and completed the replacement of the dryer filter, and moisture sensor of the freon recharged the freon, cleaned through the internal system, and replaced the insulation. This repair can ensure the great functioning of the cooler for years to come.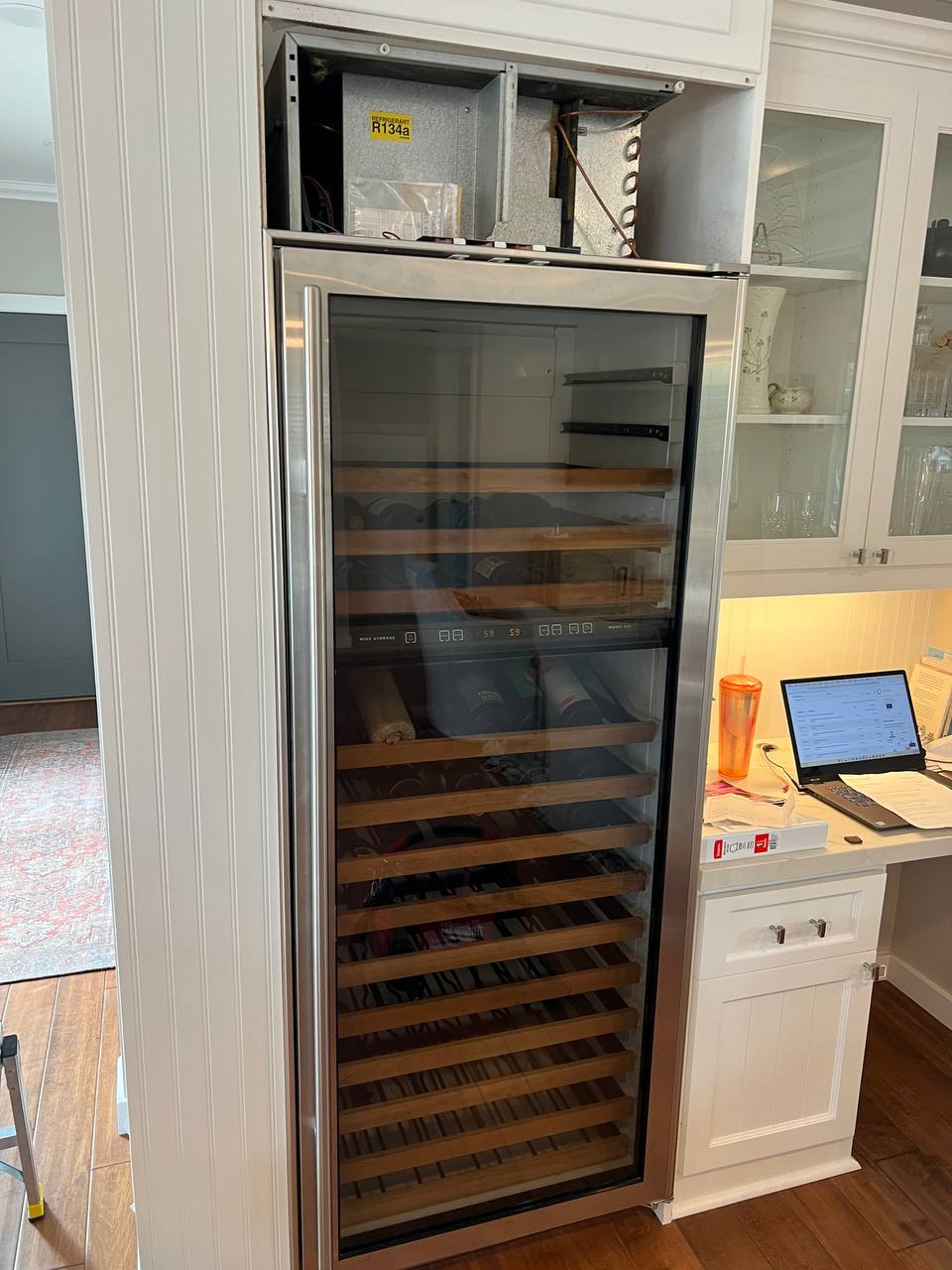 Wine Cooler Sub-Zero Maintenance
Date: 09/20/2022
Brand: Sub-zero
Service: Refrigerator Repair
Category: Refrigerators
Location: Mission Valley San Diego County, CA, US
Our major household appliances like fridges, washers, dryers, stoves, etc. require a regular maintenance to function properly and not to break up on us at the most unexpected times. Today we completed maintenance for the Sub-Zero Wine Cooler where he checked all systems, cleaned condenser coils and internal system. Proper maintenance of a Sub-Zero wine cooler is crucial to ensure its optimal performance and avoid damage to stored wine bottles. Regular cleaning and dusting of the unit's exterior, interior, and door gaskets can prevent dirt and debris accumulation that can hinder proper cooling operations. Cleaning and replacing the wine cooler's air filter, compressor, and evaporator coils can minimize contamination and blockage that can damage the cooling system over time. Performing annual professional maintenance, such as refrigerant level checks, compressor tune-ups, and leak detection, can help prolong the lifespan of the Sub-Zero wine cooler and prevent costly repairs.